Identity Booklet
by
Nathan Anderson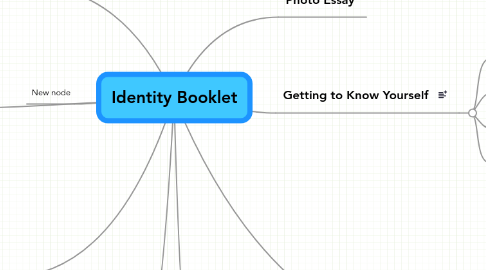 5.0
stars -
2
reviews range from
0
to
5
Identity Booklet
Getting to Know Yourself
The goal of the Getting To Know Yourself response is to take three seperate personality and learning style inventories and look at them together to gain a perspective on who you are.  You will need to keep the results of the inventories and the key (chart that explains your personal characteristics) for use when completing your response.  Your answer sheets do not need to be placed in your final booklet.  Your response needs to take the form of a 1.5 - 2 page, double-spaced written response.  You should dedicate a paragraph or section of your response to the following: 
Identifying your results
What kind of person do the inventories describe you to be?
Summarizing your results
What characteristics, traits, and recommendations do the inventories recommend/describe for you?
Respond to the results
How do you feel about the results of the inventories?
Evaluate the results
To what extent do the inventories describe you? How accurate are they?
Remember the Titans
Life Map
I was born
Lost in woods and raised by wild chickens
Kidnapped from chicken by a Bald Eagle and returned to human parents
Preschool at YMCA
Elementary at Pinecrest
Pets
ELHS
Choice Movie
Photo Essay
Music Dedication
Published Poetry
Personal Belief Statement
Collage
New node