Copy of Liliana Marmolejo Browsers 2013
by Liliana Marmolejo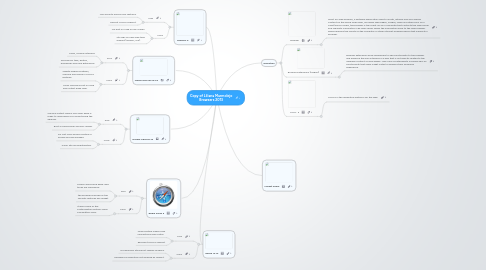 1. Google Chrome 23
1.1. Pros
1.1.1. Chrome Instant means your Web page is ready to read before you finish typing the address.
1.1.2. Built-in Flash player and PDF reader.
1.2. Cons
1.2.1. Do Not Track privacy feature is buried and discouraged
1.2.2. minor site incompatibilities.
2. Mozilla fire Fox 16.02
2.1. Pros
2.1.1. Clean, minimal interface
2.1.2. Syncing for tabs, history, passwords and now Extensions.
2.2. Cons
2.2.1. Slightly behind Maxthon, Chrome and Opera in HTML5 features.
2.2.2. Lacks Chrome's built in Flash and Instant page view.
3. Explorer 9
3.1. Pros
3.1.1. Top security and privacy features.
3.1.2. Decent HTML5 support.
3.2. Cons
3.2.1. No built in Flash or PDF reader.
3.2.2. Still lags on new Web tech support (WebGL, e.g.).
4. Definition
4.1. Browser
4.1.1. Short for Web browser, a software application used to locate, retrieve and also display content on the World Wide Web, including Web pages, images, video and other files. As a client/server model, the browser is the client run on a computer that contacts the Web server and requests information. The Web server sends the information back to the Web browser which displays the results on the computer or other Internet-enabled device that supports a browser.
4.2. Browser Extensions (Plugins)
4.2.1. Browser extensions allow developers to add functionality to the browser and enhance the user interface in a way that is not directly related to the viewable content of Web pages. This class of extensibility includes add-on functionality that users might install to enhance their browsing experience.
4.3. HTML 5
4.3.1. HTML5 is the ubiquitous platform for the web.
5. Market Share
6. Apple Safari 5
6.1. Pros
6.1.1. Safari's launch and page-load times are impressive
6.1.2. the browser provides all the security features we sought.
6.2. Cons
6.2.1. It lacks some of the customization options many competitors offer.
7. Opera 12.10
7.1. Pros
7.1.1. Turbo feature makes slow connections even faster.
7.1.2. Excellent HTML5 support
7.2. Cons
7.2.1. Occasionally sites won't display properly
7.2.2. Hardware acceleration not enabled by default.