Understanding the trauma response
by
Paul Tottle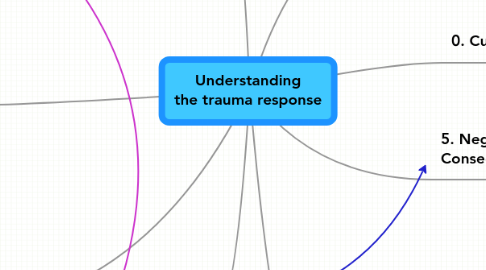 0.0
stars -
0
reviews range from
0
to
5
Understanding the trauma response
5. provide "safety" (right brain)
reassurance
"It's safe to have things I could be doing and be resting."
"I am safe to rest in bed"
inner parent reassuring inner child part
time out
meditation
change of scene / distraction, reading / movies, holiday away
humour / fun / play
exercise, yoga
a good sleep
surrendering
"I don't need to know what to do"
get out of 'fix it' mode
recognising safety
celebrating positive outcomes
being present
returning to equilibrium
taking every opportunity, on multiple levels
to 'exit' trauma loop, & shift to right brain processes
3. Anxious thoughts (left brain)
"not enough time"
"too much to do"
need to 'fix it'
coping strategies
individuality, "I'll show you"
seriousness, "This is the way it want it to be"
"I'm not okay the way I am" / "I must change, or do something"
"I'm going to lose myself" (lose right brain sense of equilibrium)
"I don't like myself"
recognise negative thoughts
2a. Historical trauma memory
out of control
pushed to submission
overwhelmed
my thoughts & feelings trigger trauma
5. Negative Consequences
Overengagement & exhaustion
Giving up
2b. "breaking point" trauma response
physiological response
hypervigilance
hypersensitivity
"uncontrollable" tension
sleeplessness
recognise trauma response
1. Triggers
authority / fear of bullying
other person's anxiety / tension
deadlines
my tension & tiredness
0. Current Pressures
trauma memories triggered
fear of death
loneliness
partner's anxiety / deadlines
my tiredness from hyper-vigilance
work pressure / extra hours
4. Feelings
irritable
inadequate
helplessness