RetiredTeacherD FollowFriday 092509
by
David Black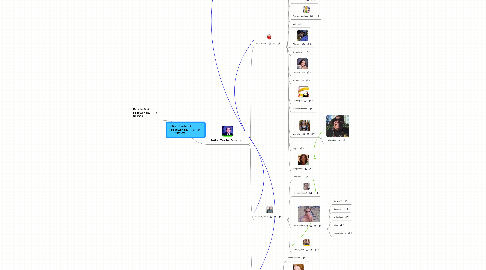 0.0
stars -
0
reviews range from
0
to
5
RetiredTeacherD created this with these basics: 1. If you did #FF of RetiredTeacherD or HelloHealthy, or are on topfollowfriday.com, you are 1st level. Anyone those recommend, next level. If they RT someone who did #FF of them, they were a level further out and a Connect was made back. Note: If a person is already on the map a connect is made instead of a new node. I recommend you get your own MindMeister free account if you do not have one You can edit this public map on you node to link to your #FF or #Followers From here. Large maps w/ pictures can get slow :-) On your map, please provide a link back to here.
libbytalks: Amy Grant – "Carry You"  with all my prayers, @RetiredTeacherD ♫http://blip.fm/~dw4z4 libbytalks: Twila Paris – Bedtime Prayer with love, Libby ♫ http://blip.fm/~dw4wg libbytalks: #FollowFriday to my heros and Twitters great guys! @RetiredTeacherD@Goldenorckus @RichardBejah @DamienCripps@James_Laker @jamesbrolin
HTML clipboard LocalMoSAC: @diegovd: @cacildanc@RetiredTeacherD @RichardBejah@renatoflavio @Claytonroberto @marombeira2@AndreiaNapoleao @juninhaah RT @Claytonr ... HTML clipboard LocalMoSA: ON TOP OF THE WORLD @RetiredTeacherD @RuthieNews @CMV420@Mibella1220 @Trazlersgirl @MomsofAmerica@intanalwi @twip2 @stacyknows RT @Bi ...
HTML clipboard michael_arndt: Frankly My Dear I Don't Give A Damn #FollowFriday @RetiredTeacherD @pamper411 @fit4readingcouk @whatchawearing@james_laker
HTML clipboardednaldolago: !@Thesmallvoice@RetiredTeacherD @mabeliam @Dragonwitch@RodBook @PheasantPhun
OtherMindMaps
MindMap not started
MindMap not started - FriendFeed #IFollow
MindMap not started
MindMap not started
MindMap not started
MindMap not started
This MindMap