Shawshank Redemption Get Critical: Explore the Relationship between Narrative and Production
by tiffany mcdermott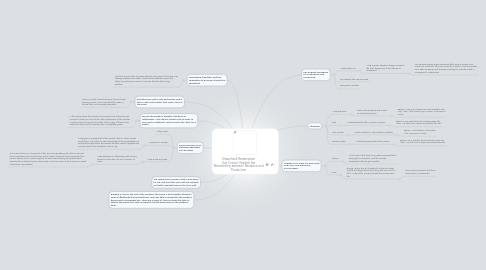 1. The actual prison escape is told in past tense by red, and stays that way until red and andy are finally reunited, tying up the story well.
2. Red discovers Andy's note and money, Red is led to Andy & the pacific, final scene, close to the movie
2.1. There is a shot of Red sitting on the truck and warming music- this shows that the scene is neutral and not necessarily dramatic.
3. Long lasting friendship, Red has somewhere to go upon release from Shawshank
3.1. The final scene of the narrative depicts a long shot of the two men walking towards each other. There is also dramatic music that helps to emphasise a sense of reunion that has been long awaited.
4. Reveals the warden's brutality, cold heart & ruthlessness, Andy did not expect such an event to occur and is saddened, Andy is sent to the 'hole' for a month
4.1. In the scene where the warden has Tommy Trash killed, we see a series of close up shots of the calm expressions of the warden as well as several over the shoulder shots; many of these shots helped to show that the warden was in complete power.
5. Bringing a close to the end of the narrative, the movie is tied together through a series of flashbacks that revealed how Andy was able to manipulate the warden's documents to incriminate him. There are a series of close up shots that help to enforce the action that Andy committed and the expressions on the warden's faces.
6. THEMES THAT HELP TO ENHANCE THE PLOT AND DEVELOP CHARACTERS
6.1. Justice
6.1.1. At the end of the story, true justice is served when andy gets his freedom, and the corrupt Shawshank officials get arrested.
6.2. Time
6.2.1. during Andy's stay at shawshank he has to accept that he has huge amounts of time with not much to fill it. Andy has to occupy himself to survive prison life
6.2.1.1. the inmates comment that time slows down in shawshank
7. KEY EVENTS/MOMENTS THAT DEVELOP THE NARRATIVE
7.1. Andy breaks out
7.1.1. Andy is given freedom, brings a close to the plot, beginning of the demise of Shawshank
7.1.1.1. The camera angles angle downward after andy's escape, and make him look small this is to show the audience how vulnerable he is after escaping, and showing how big the outside world is compapred to shawshank
7.2. The warden kills Tommy Trash
7.3. Red goes to Buxton
8. Characters
8.1. Andy Dufresne
8.1.1. Gets a life sentence and is sent to Shawshank prison
8.1.1.1. Before: Andy is an honest man who wouldn't hurt a fly. After: Andy 'had to go to prison to become a crook'
8.2. Red
8.2.1. Is allowed parole after 40 years in prison
8.2.1.1. Before: He is used to the structured prison life. After: He feels out of place and doesnt like life.
8.3. The Warden
8.3.1. Finds out about Andy's skills as a banker
8.3.1.1. Before: Avid follower of the bible. After: Becomes a crook
8.4. Brooks Hatlen
8.4.1. Is allowed parole after life in prison
8.4.1.1. Before: He is used to the structured prison life. After: He feels out of place and doesnt like life.
9. RELATIONSHIPS THAT DEVELOP BETWEEN CHARACTERS
9.1. Andy & Red
9.2. Andy & the Warden
9.2.1. Andy gains a perspective of the warden that no other inmate would have. He is able to take advantage of this knowledge in a way that brought down the warden and the overall negative and ocrrupt nature that shawshank was run by.
9.3. Andy & Tommy Trash
9.3.1. Andy develops a relationship with Tommy where he takes the role of a 'mentor' of sorts.
9.3.1.1. The scene closes on a long shot of the two men greeting each other. Dramatic music emphasises emotional value of the scene. Close up shot on Red and the camera zooms out to a panning shot to reveal Red walking along the beach. Instantly, the audience knows where Red is from the view of the beach as a result of previous conversation.