¿Que seria del mundo sin aparatos electrónicos ?
by
Dulce Maria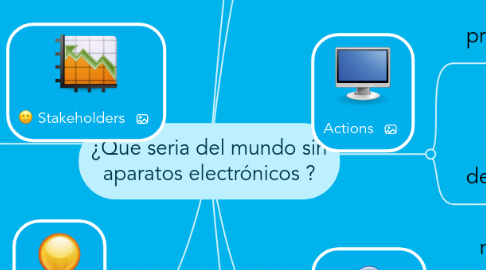 0.0
stars -
0
reviews range from
0
to
5
¿Que seria del mundo sin aparatos electrónicos ?
Stakeholders
sin comunicacion
falta de luz
no existirían la televicion
avances científicos
no habría trabajo
Notes
Project Information
no existiria el tranporte
no existiría
Schedule
no se descubrirían nuevas cosas
la medicina cura
investiga la vida
Timeline is a 2003 science fiction adventure film directed by Richard Donner, based on the novel of the same name by Michael Crichton. A team of present-day archaeologists are sent back in time to rescue their professor from medieval France in the middle of a battle. It stars Paul Walker, Frances O'Connor, Gerard Butler, Billy Connolly, David Thewlis and Anna Friel among others. Jerry Goldsmith composed the original score, which would have been his last before his death in 2004, but it was replaced with a new score by Brian Tyler, after the first cut was re-edited and Goldsmith's increasing health problems did not allow him to continue. The film was poorly received by critics and fans of the book and was a box office failure.
Limitations
las personas leerían mas
Actions
problemas
desesperación de dinero