TPGP for: Camille Maydonik http://camilleteaches.com Grade One French Immersion Westgate Elementary 2010-2011
by
Camille Maydonik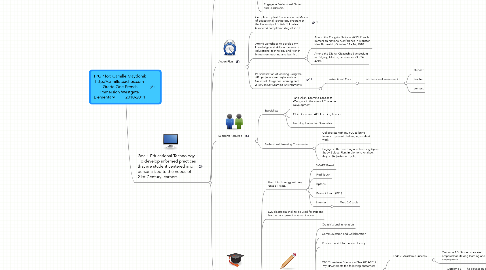 0.0
stars -
0
reviews range from
0
to
5
Facilitate and Inspire Student Learning and Creativity
Design and Develop Digital-Age Learning Experiences and Assessments
Model Digital-Age Work and Learning
Promote and Model Digital Citizenship and Responsibility
Engage in Professional Growth and Leadership
Action Plan
Complete my last 3 courses in the Master of Educational Technology program at the University of British Columbia. (expected completion August 2011)
Attend workshops to develop my knowledge and skills in the area of educational technology and French Immersion teaching and learning., Attend the Congrès National ACPI, French Immersion National Conference in Moncton, New Brunswick, October 14 - 16, 2010., Attend the Digital Citizenship Symposium in Calgary, Alberta, September 23 - 24, 2010.
Personalization of learning using the AISI projects / strategies such as Universal Design for Learning and 21st Century Learning Environments., Instructional Core, rich tasks and assessment, student, teacher, content
Supports Required
Specialists, Tanis Allan, Learning Leader at Westgate in the area of Character Development., Claire Gendron, AISI Learning Leader, Learning Innovation Specialists
Professional Learning Community, Collaborate with my PLC to bring forward my most challenging student work., Engage in the Teaching and Learning Cycle: Study, Select, Plan, Implement, Analyze, Adjust. (Adjustment Cycle)
Indicators of Success
Use of technology with my Grade 1 class., SMART Board, iPod Touch, laptops, Desire 2 Learn (D2L), Internet, Web 2.0 tools
D2L classroom shell to be used for student learning and parent communication.
Student Learning, Creativity and Innovation, Communication and Collaboration, Research and Information Fluency, CBE Three-Year Education Plan 2009-2012. My TPGP meets the following outcomes:, Ends 2: Academic Success, Outcome 1.3: Students are well prepared for lifelong learning and employment., Ends 4: Personal Development, Outcome 3.1: The education system meets the needs of all K-12 students, our society and the economy., Critical Thinking, Problem Solving, and Decision Making, Digital Citizenship, Technology Operations and Concepts
Continued success in my studies in the Master of Educational Technology Program at the University of British Columbia.
Technology responsibilities at Westgate., Server Backup, Updating the school website, Resetting Student Passwords