Project Plan
by Ka Man YIU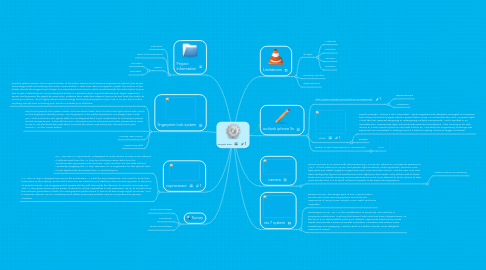 1. fingerprint lock system
1.1. how the system works? That required a team of biometric experts and hardware engineers to rethink how sensor technology works and redesign the iconic Home button. Made from laser-cut sapphire crystal, the surface of the button directs the image of your finger to a capacitive touch sensor, which reads beneath the outer layers of your skin to get a detailed print. Surrounding the button is a stainless steel ring that detects your finger, wakes the sensor and improves the signal-to-noise ratio. Software then reads the ridges of your print and finds the match to unlock your phone. It's all highly advanced technology that simply disappears as you use it. So you don't notice anything. Except how unlocking your iPhone is suddenly so effortless.
1.2. why the fingerprint lock system exist? And now we've taken touch to the next logical place with Touch ID, the fingerprint identity sensor. Your fingerprint is the perfect password. You always have it with you. And no one can ever guess what it is. But beyond that, it just made sense to us that your phone should recognise you. It should learn you, not require you to memorise and enter passwords in order to use it. We also knew the right place to locate the sensor was where you naturally touch your iPhone — on the Home button.
1.3. Primary User Group
1.4. Supporting Staff
2. coprocessor
2.1. m7 : The new M7 coprocessor is designed to make iPhone 5s even more efficient. It offloads work from the A7 chip by collecting motion data from the accelerometer, gyroscope and compass. Apps can then use this data without constantly engaging the A7 chip. Because M7 is engineered for this specific task, it uses significantly less power than A7 would require.
2.2. A7 : The A7 chip is designed around 64-bit architecture — a first for any smartphone. The move to 64-bit has been years in the making. But we did it because we wanted to put desktop-class processing power in the palm of people's hands. Just imagining what people will do with that made the decision to invest in it an easy one. The A7 chip gives iPhone 5s the power it needs for all the capabilities it now possesses. It's up to 2x faster than the previous generation in both CPU and graphics performance. It has an all-new image signal processor. And it supports OpenGL ES 3.0, enabling visual effects previously possible only on computers and gaming consoles.
3. Project Information
3.1. Definition
3.2. Items to be Delivered
3.3. Extent
3.3.1. Included
3.3.2. Excluded
4. camera
4.1. iphone 5s have 8MP senors with pixel measuring 1.5 microns. Iphone 5s increase its aperture to ƒ/2.2. All that adds up to 33 per cent greater light sensitivity. That's significant, because more light gives you better, brighter images with even more accurate colours. And the new True Tone flash intelligently figures out exactly how much light your shot needs. Why did we add all these features to an already amazing camera? Because it's much more efficient to teach iPhone to take great photos than it is to teach millions of people to be expert photographers.
4.1.1. Define actions as necessary
5. ios 7 system
5.1. believe of IOS7 :the design goal of iOS 7 was to take a familiar and loved operating system and make the experience of using it even simpler, more useful and more enjoyable.
5.2. advantages of ios7 :OS 7 is the manifestation of simplicity. The interface is purposely unobtrusive. Anything that doesn't add value has been stripped away. So the focus is on what matters most: your content. Layers and translucency create depth and provide a sense of context and place. Animation and motion make everything more engaging. And the result is a better, smarter, more delightful experience overall.
6. Limitations
6.1. Budget
6.1.1. Materials
6.1.2. Personel
6.1.3. Services
6.1.4. Duration
6.2. Delivery Timeline
6.3. Requirements
7. outlook iphone 5s
7.1. http://www.youtube.com/watch?v=xYsSiaBZmRk
7.1.1. Dependencies
7.1.2. Milestones
7.2. photo
7.2.1. Depth & weight : iPhone 5 set a precedent. Apple engineers and designers managed to compress first-of-their-kind technologies inside a space that's a mere 7.6 millimetres thin and 112 grams light. A feat like that required designing or redesigning multiple components. And it resulted in an incredibly thin, impressively light, extraordinarily powerful smartphone. After coming so far with iPhone 5, it was a perfect place to start with iPhone 5s. And while the engineering challenge was significant, we succeeded in adding more to it without making iPhone 5s bigger or heavier.
7.2.2. Budget
7.3. Define Project Development Measurement
7.3.1. KPI's
8. Survey
8.1. Charts and analysis
8.2. Conclusion
8.3. Charts and analysis