An Introduction to Speech Act Theory
by
Raphaela Brandner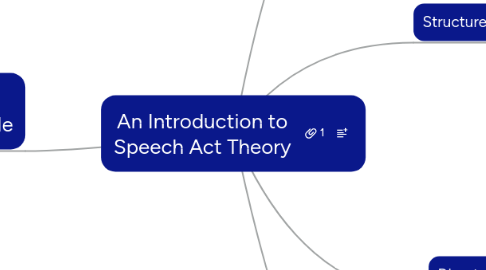 5.0
stars -
13
reviews range from
0
to
5
An Introduction to Speech Act Theory
Formulated 1962 by philosopher John L. Austin. A speech act can be defined as "the action performed by a speaker with an utterance".
Structure
Interrogative
Imperative
Declarative
Direct vs. Indirect Speech Acts
If structure is used to perform function other than its designated one, the result is an indirect speech act.
Direct speech act often feature performative verbs
Indirect speech acts require the hearer to infer the illocutionary act from context, on basis of operative principle, background knowledge etc.
Locution, Illocution, Perlocution
Locution
Illocution
Perlocution
Example
Classification by John R. Searle
Declarations
Representatives
Expressives
Directives
Commissives
Combinations
Grice's cooperative principle
Paul Grice = American philosopher Stated that we all communicate under the assumption that our partner wants to cooperate and vice versa. We assume that everyone sticks to his maxims.
Maxim of Quantity
Maxim of Quality
Maxim of Relation
Maxim of Manner
If a speaker doesn't stick to the maxims, we say that he is "violating" the maxims.
If a speaker is cooperating and communication proceeds smoothly, we say the speaker is "observing" the maxims.