Infinite Monkey Design
by
Mark George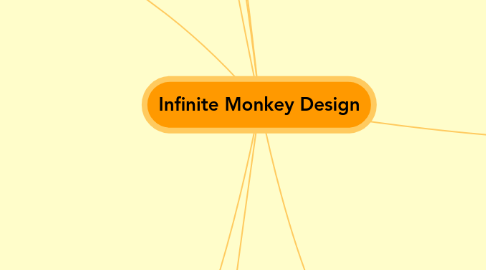 0.0
stars -
0
reviews range from
0
to
5
Infinite Monkey Design
Open Source
a remixer's manifesto 1. culture always builds on the past. 2. the past always tries to control the future. 3. our future is becoming less free. 4. to build free societies you must limit the control of the past.
Aspects
Open Source is both an ideology, and a tool. As a tool it can develop new products that can be bought and sold. People must be interested in an open source project to develop it. As an ideology it stimulates community. Open, or Free, culture is one that promotes the foundations for involvement, revisioning and criticality. Language is source/code, without free access to language, we would handicapped for generating new ideas and communication. Imagine if we had to pay a royalty for ever word, or catch-phrase, or meme that we utilized.
Examples
Gaming
Educational
A top down model where an interest group dvelops the game to demonstrate to an audience their perspective or knowledge. Can be myopic.  
Experimental
Users create and explore ideas that get fed back to a reaserch group. Parameters set by a interest group. Results can be filtered qualitatively.
Individual POV
Communal POV
Processing
Human
Computer
Sustainability
Socio-Political
Environmental
Creative/Cultural
GP
GP2
Architecture
Built Form
Site
Practice
Mark George
Aspects of my growing up that I believe have influenced my project.
Father
Nintendo Generation
Hip Hop
Remixing of music through turn table scratching. Appropriation of public space by graffitti.
CNN
Connected information about Operation Dessert Storm rapidly into the public eye. It circumvented governemt controled coverage, ala Vietnam.