Things I can Offer!!
by
Mick Prest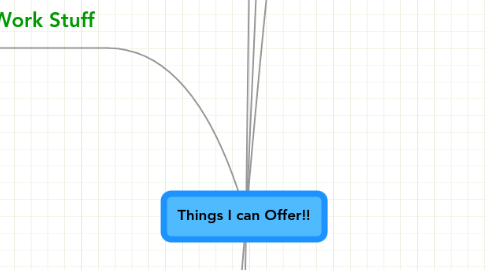 0.0
stars -
0
reviews range from
0
to
5
Things I can Offer!!
Basic management
Organising files
Virus, Spyware
Cleaning up messes
Software
Web Site stuff
Video
Camera to Computer, Webcam
Editing (iMovie, MovieMaker,Premiere)
Production (DVD, Web Stream, iPod etc.)
Capturing from Youtube (et al)
Image management
Digital Camera
Re-sizing, email etc.
Printing
Editing (Photoshop etc)
Collect Data
Do Remote surveys
For my older friends
www.facebook.com
To keep up with my kids and their friends
www.myspace.com
Gathering the podcasts I like
Great source of stuff legal and illegal
For all my photos
www.flickr.com
http://www.flickr.com/photos/mickprest/
Notebook
Docs
Reader, http://www.google.com/reader/view/
Blog, http://presty.blogspot.com/, http://fontenoymick.blogspot.com, http://mickprest.edublogs.org/
Calendar
www.skype.com
SkypeMe prestfamily3webbs
Webcam the grandkids!!
Conference calls for free
Make them with, Garage Band, Audacity
Store them Online, http://www.mypodcast.com, www.apple.com/itunes/store, http://www.gcast.com/
I like to use pbwiki
http://cyberbullyingresponses.pbwiki.com/
http://12eco.pbwiki.com/
http://teachdigital.pbwiki.com
http://del.icio.us/mickprest
How I find out what others are thinking
Interactive Whiteboards
Smartboard
ActivBoard
Hitachi
Meetings
Staff Days/Meetings, Curriculum Help
Parent Meetings, CyberSafety, CyberBullying
Executive
Hardware advice
Access to excellent ex-lease hardware
Reliable, cheap suppliers for new stuff
I don't sell stuff just refer
Networking
Home, Wireless, Cable, Setup/Fix
School/Office, Experienced advice, Reasonable knowledge of Server 2003, Good contacts!
Remote access support
Strategic Support
What do we need to do?
How do we do it?