Process of Learning
by
Anna Marcilla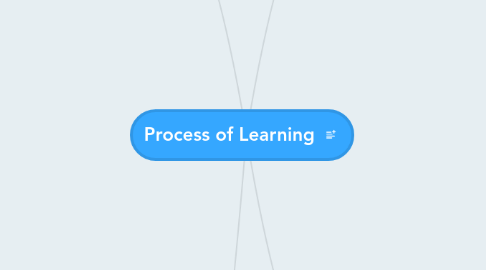 5.0
stars -
1
reviews range from
0
to
5
Process of Learning
Constructing the map according Principes of learning for a particular learning situation:How create your own website
Thinking and reflexion
Thinking & reflexion should not only be used to assess student comprehension of the material, but also to help students extend their thinking and creativity skills by connecting ideas to each other and applying concepts to the real world. Through this first phase of data analysis we gain a preliminary understanding of the setting in which learners learn and use technology to support their learning and will serve as a context to guide the second phase.
Cognitives Tools
Objective: Help to student to understand the problem.
Visual Learners
They look for representation of information
Mindmaps, Mindmeister
Images, Infographics, Piktochart, Infogr.am, elearningArt, Google/images
Whiteboard, Promethean
Presentation, PowerPoint, Prezi
Videos, Youtube..., google.com/videohp, TED, Vimeo
Study Games, FlashCards, Quizlet, Study Blue, Proprofs Quiz Maker
Voicethread, Digital storytelling
Sensory Learners
Sharing Experiences, reporting problems
Forums
Discussions, google.com/discussions
Blog, google.es/blog, Wordpress, blogger
Reflectives Learners
Cases studies, web publishing
Cases studies, Google/search
Research Project, Google/search
Benchmarching ..., Google/search
Verbal learners
Explanation with words
Manuals, Pdf´s, Slideshare, Powerpoint, Prezi
Courses, Coursera, FutureLearn, Jisc MediaHub, Jorum
Wikis, pbworks
Office Suite
With the office you can help your students gain skills to be more productive
Help to student on the learning process
Management Tools
BaseCamp, ActiveCollab
Tools to remember information
Notes, EverNote, OneNote
Links, Delicious, Google bookmarks, Pinterest
File Storage Service
Docs, Google docs, OpenOffice
Database, Godaddy, Arsys
Clouds, wordle, Dropbox
Social Media Dashboards, Hootsuit, Tweetdeck, Ning
Tools to evaluate Information
Surveis, doodle, surveymonkey, Poll Everywhere
The Internet can be used as a tool for communicating outside of the classroom. Students can easily collaborate with peers across continents or ask questions directly to an expert in their field of interest. The multimedia capabilities of the Internet allow students to share information, stories, artwork, movies, and other productions with multiple audiences.
Communication Tools
Tools to help with the communication & Interaction
Course Management System
Video Learning Platform, khan academy, Digital storytelling platform
Learning Platform, Moodle, efrontlearning, Doodle, Blackboardlearn, Edmodo
Problem Resolution
Doubts and personal communication with teacher, Writing, Mail, Hotmail, Video conference, Skype, WebEx, GotoMeeting, Remot Connexion, TeamViewer, VNC, ScreenCaptureSotfware, Snagit, Screenr
Asking to Internet, Forums, Google
Student response system, Socrative
Communication
Social Networking, Twitter, Facebook, Linkedin, ...
Collaboration
Clouds, Dropbox
Sending Big Files, Yousendiit
News / RSS
google.es/news, feedly, gReader
Activity and Experience
Do you want to build your own website without having to pay a professional designer and programmer? With today's new generation of website builders, you can! Website builders are easy-to-use programs that make it easy for anyone to create their own website. Today there is a wide array of website-building programs which make manual computer code and computer editing unnecessary..
Representation tools
Task oriented to Activity & Design & Discovered
Analisys/Problem Context,
Conceptuals maps, Mindmeister, Pearltrees
Mental maps, MapasMentales
Tools for modeling and representation
Mockups, Mockflow
Learning Oucome actions
Web / Blog, Flavor.me, wix, Wordpress, ...
Web Template, ThemeForest
Domain/Hosting, Godaddy, Arsys
Icon, Icon Slaver
Images, Gimp
Avatar, pickaface
Videos, MemoriesOnTV, youtube, Animoto, iMovie, Camtasia
Logo/Banner, photoshop, Gimp