Peripherals
by
Hesed Franquet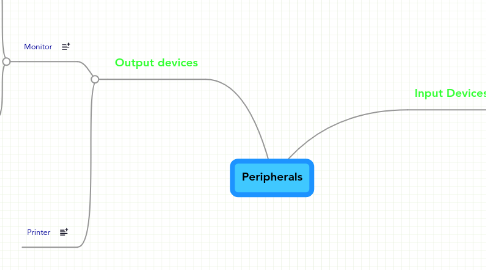 0.0
stars - reviews range from
0
to
5
Peripherals
Input Devices
Keyboard
Mouse
In computing, a mouse (plural mouses, mice, or mouse devices.) is a pointing device that functions by detecting two-dimensional motion relative to its supporting surface. Physically, a mouse...
Scanner
An input device that scans the image as a series of dots and introduces the information into the computer's monitor.
Microphone
A microphone, colloquially called a mic or mike (both pronounced /ˈmaɪk/), is an acoustic-to-electric transducer or sensor that converts sound into an electrical signal. In 1876, Emile Berliner...
Graphicstablet
Trackball
A trackball is a pointing device consisting of a ball held by a socket containing sensors to detect a rotation of the ball about two axes—like an upside-down mouse with an exposed protruding ball....
Light pen
A light pen is a computer input device in the form of a light-sensitive wand used in conjunction with a computer's CRT TV set or monitor. It allows the user to point to displayed objects, or draw...
Bar Code Reader
A specialized scanner used to read price labels in shops
Touchpad
A touchpad (also trackpad) is a pointing device consisting of specialized surface that can translate the motion and position of a user's fingers to a relative position on screen. They are a common...
Webcam
A webcam is a video capture device connected to a computer or computer network, often using a USB port or, if connected to a network, ethernet or Wi-Fi. Their most popular use is for video...
Touchscreen
A touchscreen is a display that can detect the presence and location of a touch within the display area. The term generally refers to touch or contact to the display of the device by a finger or...
Output devices
Monitor
In computing, an output device with a screen on which words or pictures can be shown.
Printer
In computing, a printer is a peripheral which produces a hard copy (permanent readable text and/or graphics) of documents stored in electronic form, usually on physical print media such as paper...
Storage devices