Michael Joseph Jackson
by DJ Joker 23 <Intoxicated Ace>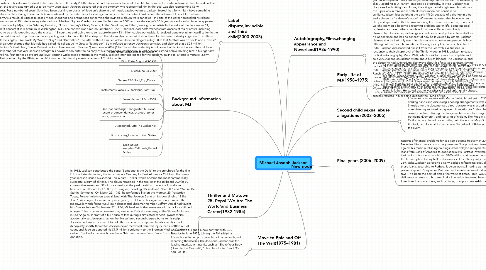 1. Background Information about MJ
1.1. Birth Name:Michael Joseph Jackson
1.2. Birth Date:August-29-1958
1.3. Died:June-25-2009
1.4. Genres:R&B,Soul,Pop,Dance
1.5. Instruments:Vocals,Guitar,Piano,Beat-Box
1.6. Years Active:1964 - 2009
1.7. Occupations:Singer, songwriter, Musician, record producer, dancer, choreographer, actor, businessman
1.8. Associated Acts:The Jackson 5
1.9. Born at:Gary,Indiana,United States
1.10. Died at:Los Angeles,California,United States
2. Move to Epic and Off The Wall(1975–1981)
2.1. The Jackson 5 signed a new contract with CBS Records in June 1975, joining the Philadelphia International Records division, later Epic Records,and renaming themselves The Jacksons.Jackson was the lead songwriter, writing hits such as "Shake Your Body (Down to the Ground)", "This Place Hotel," and "Can You Feel It".
3. Thriller and Motown 25, Pepsi 'We Are The World'and Business Career(1982-1985)
3.1. In 1982, Jackson contributed the song "Someone In the Dark" to the storybook for the film E.T. the Extra-Terrestrial; the record won a Grammy for Best Album for Children. That same year Jackson issued his second Epic album, Thriller, which became the most commercially successful album of all time. The album remained in the top 10 of the Billboard 200 for 80 consecutive weeks and 37 of those weeks at the peak position. It was the first album to have seven Billboard Hot 100 top 10 singles, including "Billie Jean", "Beat It," and "Wanna Be Startin' Somethin'. On March 25, 1983, he performed live on the Motown 25: Yesterday, Today, Forever television special, both with The Jackson 5 and on his own singing "Billie Jean". Wearing a distinctive sequined glove, he debuted his signature dance move, the moonwalk, which former Soul Train dancer and Shalamar member, Jeffrey Daniel had taught him 3 years before.On January 27, 1984, Michael and other members of the Jacksons filmed a Pepsi Cola commercial, overseen by executive Philip Dusenberry, at the Shrine Auditorium in Los Angeles. In front of a full house of fans during a simulated concert, pyrotechnics accidentally set Jackson's hair on fire. He suffered second-degree burns to his scalp. Jackson underwent treatment to hide the scars on his scalp, and he also had his third rhinoplasty shortly thereafter. Jackson never recovered from this injury. Pepsi settled out of court, and Jackson donated his $1.5 million settlement to the Brotman Medical Center in Culver City, California, which now has a "Michael Jackson Burn Center" in honor of his donation.
4. Label dispute,Invincible and Third child(2000-2003)
4.1. In October 2001, Jackson released Invincible. This was his first full-length album in six years, and it turned out to be the last album of new material he released while still alive. The release of the album was preceded by a dispute between Jackson and his record label, Sony Music Entertainment. Jackson had expected the licenses to the masters of his albums to revert to him sometime in the early 2000s. Once he had the licenses, he would be able to promote the material however he pleased and he would also be able to keep all the profits. However, due to various clauses in the contract, the revert date turned out to be many years away. Jackson discovered that the attorney who represented him in the deal was also representing Sony, creating a conflict of interest. Jackson was also concerned about another conflict of interest. For a number of years, Sony had been pushing to buy all of Jackson's share in their music catalog venture. Jackson feared that Sony might have something to gain from Jackson's career failing, since if his career did fail he would have to sell his share of the catalog.These conflicts were utilized by the entertainer to leverage an early exit to his contract.Just before the release of Invincible, Jackson informed the head of Sony Music Entertainment, Tommy Mottola, that he was leaving Sony.As a result, all singles releases, video shootings and promotions concerning the Invincible album were canceled. In spite of the uproar preceding its release, Invincible came out in October 2001 to much anticipation. Just before the album's release, a special 30th Anniversary celebration at Madison Square Garden occurred in September 2001 to mark the singer's 30th year as a solo artist. Jackson appeared onstage alongside his brothers for the first time since 1984.The show also featured performances by Mýa, Usher, Whitney Houston, 'N Sync, Destiny's Child, Monica, Luther Vandross, and Slash, among other artists.In the wake of the September 11, 2001 attacks, Jackson helped organize the United We Stand: What More Can I Give benefit concert at RFK Stadium in Washington, D.C. The concert was aired on October 21, 2001, and included performances from dozens of major artists, including Jackson, who performed his song "What More Can I Give" as the finale.Invincible proved to be a hit, debuting atop the charts in 13 countries and going on to sell approximately 13 million copies worldwide. It received double-platinum certification in the US.However, the sales for Invincible were lower than those of his previous releases, due in part to a lack of promotion, no supporting world tour and the label dispute. The album also came out at a bad time for the music industry in general.The album cost $30 million to record, not including promotional expenditures. Invincible spawned three singles, "You Rock My World", "Cry" and "Butterflies", the latter without a music video. Jackson alleged in July 2002 that Mottola was a "devil" and a "racist" who did not support his African-American artists, using them merely for his own personal gain.He charged that Mottola had called his colleague Irv Gotti a "fat nigger". Sony refused to renew Jackson's contract, and claimed that a $25 million promotional campaign had failed because Jackson refused to tour in the United States.Jackson's third child, Prince Michael Jackson II (nicknamed "Blanket") was born in 2002.[116] The mother's identity is unknown, but Jackson has said the child was the result of artificial insemination from a surrogate mother and his own sperm cells.In November of that year, Jackson brought his newborn son onto the balcony of his room at the Hotel Adlon in Berlin, as fans stood below, holding him in his right arm, with a cloth loosely draped over the baby's face. The baby was briefly extended over a railing, four stories above ground level, causing widespread criticism in the media. Jackson later apologized for the incident, calling it "a terrible mistake".Sony released a compilation of Jackson's hits on CD and DVD. In the US, the album was certified platinum by the RIAA; in the UK it was certified for shipments of at least 1.2 million units.
5. Early Life of MJ(1958–1975)
5.1. Michael Jackson was born the eighth of ten children on August 29, 1958 in Gary, Indiana, an industrial suburb of Chicago, to an African American working-class family. His mother, Katherine Esther Scruse, was a devout Jehovah's Witness, and his father, Joseph Walter "Joe" Jackson, a steel mill worker who performed with an R&B band called The Falcons. Jackson had three sisters: Rebbie, La Toya, and Janet, and six brothers: Jackie, Tito, Jermaine, Marlon, Brandon (Marlon's twin brother, who died shortly after birth) and Randy.Jackson had a troubled relationship with his father. He stated that he was physically and emotionally abused.
6. New node
7. Autobiography,Films,changing appearance and Neverland(1986-1990)
7.1. Jackson's skin had been a medium-brown color for the entire duration of his youth, but starting in the mid 1980s, it gradually grew paler. The change gained widespread media coverage, including rumors that he was bleaching his skin. According to J. Randy Taraborrelli's biography, in 1986, Jackson was diagnosed with vitiligo and lupus; the vitiligo partially lightened his skin, and the lupus was in remission; both illnesses made him sensitive to sunlight.Jackson lost weight in the early 1980s because of a change in diet and a desire for "a dancer's body". Witnesses reported that he was often dizzy and speculated that he was suffering from anorexia nervosa; periods of weight loss would become a recurring problem later in life. Some medical professionals have further speculated that was suffering from body dysmorphic disorder, a psychological condition whereby the sufferer dislikes his appearance and has no concept of how he is viewed by others. Jackson claimed that he had only two rhinoplasties and no other surgery on his face, although at one point he mentioned having a dimple created in his chin.In 1987, Jackson disassociated himself from the Jehovah's Witnesses, in response to their disapproval of the Thriller video.In 1988, Jackson released his first autobiography, Moon Walk, which took four years to complete and sold 200,000 copies.Jackson wrote about his childhood, The Jackson 5, and the abuse he had suffered.He also wrote about his facial appearance, saying he had had two rhinoplastic surgeries and dimple created in his chin.In March 1988, Jackson purchased land near Santa Ynez, California to build Neverland Ranch at a cost of $17 million. He installed Ferris wheels, a menagerie, and a movie theater on the 2,700-acre (11 km2) property. A security staff of 40 patrolled the grounds. In 2003, it was valued at approximately $100 million.In 1989, his annual earnings from album sales, endorsements, and concerts was estimated at $125 million for that year alone.Shortly afterwards, he became the first Westerner to appear in a television ad in the Soviet Union.His success resulted in him being dubbed the "King of Pop.
8. Second child sexual abuse allegations (2003–2005)
8.1. In a series of interviews with Martin Bashir, broadcast in 2003, as Living with Michael Jackson, Jackson was seen holding hands and discussing sleeping arrangements with Gavin Arvizo, 13, who later accused him of sexual abuse. Shortly after the documentary aired, Jackson was charged with seven counts of child molestation and two counts of administering an intoxicating agent in relation to Arvizo. Jackson denied the allegations, saying the sleepovers were not sexual in nature. During the two years between the charges and the trial, Jackson reportedly became dependent on pethidine (Demerol), and lost a lot of weight. The People v. Jackson began on January 31, 2005, in Santa Maria, California, and lasted five months, until the end of May. On June 13, 2005, Jackson was acquitted on all counts.After the trial, he relocated to the Persian Gulf island of Bahrain, as a guest of Sheikh Abdullah. A media circus surrounded the event.
9. Final years (2006–2009)
9.1. Reports of financial problems for Jackson became frequent in 2006, after the closure of the main house on the Neverland Ranch as a cost-cutting measure.One prominent financial issue concerned a $270 million loan secured against his music publishing holdings. After delayed repayments on the loan, a refinancing package shifted the loans from Bank of America to debt specialists Fortress Investments. A new package proposed by Sony would have had Jackson borrow an additional $300 million and reduce the interest rate payable on the loan, while giving Sony the future option to buy half of Jackson's stake in their jointly owned publishing company (leaving Jackson with a 25% stake).Jackson agreed to a Sony-backed refinancing deal, although details were not made public.Despite these loans, according to Forbes, Jackson was still making as much as $75 million a year from his publishing partnership with Sony alone.I've been in the entertainment industry since I was six-years-old... As Charles Dickens says, "It's been the best of times, the worst of times." But I would not change my career... While some have made deliberate attempts to hurt me, I take it in stride because I have a loving family, a strong faith and wonderful friends and fans who have, and continue, to support me.—Michael Jackson