Profile Page
by
jeeremie t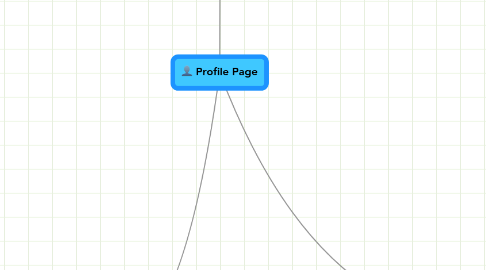 0.0
stars - reviews range from
0
to
5
Profile Page
Toolbar
Easy access to services
Twitter
Facebook
LinkedIn
Add a service (+ button)
Title
Curator
Publisher
Journalist
Editor
Else?..
Options
if user has access, Edit profile
Else, ADD AS FRIEND
FIRST PAGE
Basic Information
Full Name, visible/hidden to everyone
Username
User Rating
Photo
Profile
Description
Country, Geolocation (map)
URLs, Website url, Organization url, Blog url
Updates (Wall)
Publish update to profile page
publish to twitter/facebook
Friends
View friend Profile, Add as a friend
Services, Curateng Friends (internal), Twitter Followers, Facebook Friends, LinkedIn Contacts, Orkut Friends
Add/remove/configure a Service, Twitter, Facebook, LinkedIN, Orkut, Else?
User Packages
Single Package, if user has access, Organize packages, Edit package, Change template, Add component, Delete Package, View, Add to favorite, Share, Email, Twitter, Facebook, Publish on my blog
Settings, Show more/less, Show/hide packages preview from Profile page, add/remove package from Packages preview
SECOND PAGE
Service API
Facebook, Latest Updates, Pictures, Videos, Fan Page, Groups, Events, Friends
Twitter, Latest Updates, Search columns (from tweetdeck), Mentions, Followers, Following, Lists (Member of?)
LinkedIn, Latest update, Groups and Associations, Group name/description, Latest conversations within this group, Public Profile, Summary, Experience, Education, Recommended by
Blogs, Wordpress, Latest Posts, Blogger, Latest Posts, Else?
Google, Youtube Videos, Add video to Profile, Remove a Video from profile, Google Docs, Add document to profile, Remove a Document, Google Wave, My Public Waves, Google Reader, Options, Display all my feeds, Display only feeds I share, Display only feeds I like, Orkut, Friends, Latest Updates, Photos, Videos, Events, Groups
Flickr, My photos, Photostream