Plumber/Mechanic
by Christopher Quintana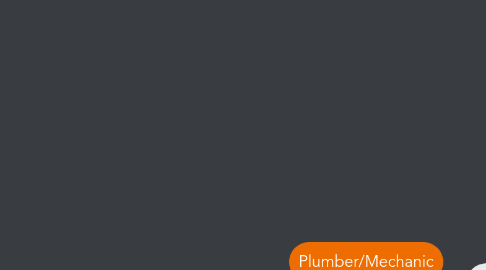 1. Quick Facts: Automotive Service Technicians and Mechanics 2012 Median Pay $36,610 per year $17.60 per hour Entry-Level Education High school diploma or equivalent Work Experience in a Related Occupation None On-the-job Training Long-term on-the-job training Number of Jobs, 2012 701,100 Job Outlook, 2012-22 9% (As fast as average) Employment Change, 2012-22 60,400
2. Education A high school diploma or the equivalent is typically the minimum requirement for someone to work as an automotive service technician or mechanic. High school courses in automotive repair, electronics, computers, mathematics, and English provide a good background for prospective service technicians. However, high school graduates often need further training to become fully qualified. Completing a vocational or other postsecondary training program in automotive service technology is considered the best preparation for entry-level positions. Programs usually last 6 months to a year and provide intensive career preparation through classroom instruction and hands-on practice. Short-term certificate programs in a particular skill are also available. Some service technicians get an associate's degree. Courses usually include basic mathematics, computers, electronics, and automotive repair. Some programs add classes in customer service, English, and other necessary skills. Various automobile manufacturers and dealers sponsor associate's degree programs. Students in these programs typically spend alternating periods attending classes full time and working full time in service shops under the guidance of an experienced technician.
3. Quick Facts: Plumbers, Pipefitters, and Steamfitters 2012 Median Pay $49,140 per year $23.62 per hour Entry-Level Education High school diploma or equivalent Work Experience in a Related Occupation None On-the-job Training Apprenticeship Number of Jobs, 2012 386,900 Job Outlook, 2012-22 21% (Faster than average) Employment Change, 2012-22 82,300
4. Education A high school diploma or equivalent is required. Technical schools offer courses on pipe system design, safety, and tool use. They also offer welding courses that are considered necessary by some pipefitter and steamfitter apprenticeship training programs.