Computer Programming
by Matthew Foley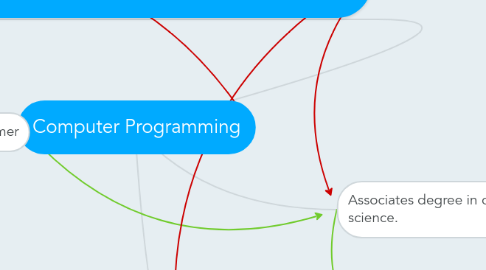 1. bachelor's degree in Computer Engineering
2. self taught programmer
2.1. Learned from the internet
2.2. Learned from books
3. Associates degree in computer science.
4. Associates in computer science vs bachelors degree in Computer engineering
4.1. Computer science 2 years of school
4.1.1. Computer science is the study of algorithmic for representing and transforming information, design, implementation, and application.
4.2. Computer engineering 4 years of school
4.2.1. Computer engineering is the design and prototyping of computing devices and systems.
5. Computer Programmers write code in programming languages, such as C++, C#, Java, Python, Smalltalk, JavaScript, etc.