Planetary Pledge Pyramid
by
saul albert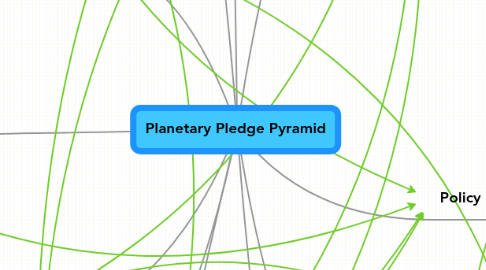 0.0
stars - reviews range from
0
to
5
Planetary Pledge Pyramid
Technological fix
Power Generation
Recycle nuclear weapons material to produ clean nuclear power
running on empty
Utility storage for sustainable energy
Speed up nuclear fusion research
Biology
BioChar
Genetically Modify Gut Flora of Cows to Produce Less Methane
Suck up CO2 from the atmosphere!
Harness the power of biology
computer
Invent an application that turns white web pages black
create a power saving searchengine for the internet
Switch off the lights on the web
Solar Powered Computers/TV
Automotive
Wind is cheaper than beer, oil and other stuff
Store the energy used for braking in cars
Speed Bump Power!
Adapting to new climate conditions
ADAPT! Invest in sun screen and waders!
Adaptation & cutting black carbon emission.
Wells in 3rd world developing countries
Development of drought-resistant crops
Re-Use/Recycle
Companies to set up re-fill centres
Legal/ Rights
Allow
Free Patents on Green Tech
P2P <3
Ban
DO WE NEED NEW CARS EVERY YEAR???
Ban Leaf Blowing machines that simply move the leaves around
Turn off the lights!
Ban mopeds
Ban the baddest products
Consume Less
Reducing animal farming
Eat Less Meat
Just eat once a week meat
consume less
Direct Action
Locally grown produce
Promote Organic Farming
Supporting Others
developing countries
Support RSPO - promoting growth of sustainable paa
support communities combating climate change
Funded family planning
taking the stand
Condoms!
Improve stoves using solar energy - In developing countries
campaigners
Idea: Legal support/bail for arrested protestors
Raise the profile of carbon-free nuclear power
Social Entrepreneurs
Gift economy that enables us to reward good products (tips)
Business invest x% in innovation (instead of taxes!)
microCHANGES for a MEGAproblem
Microfinance to reduce black carbon emission
Education
The 4 R's: Reading WRiting, ARithmetic, EnviRonment
Lifestyle change
Out of the box!
Deprioritise Climate Change
New node