RPT Processes for
by Irfan Essa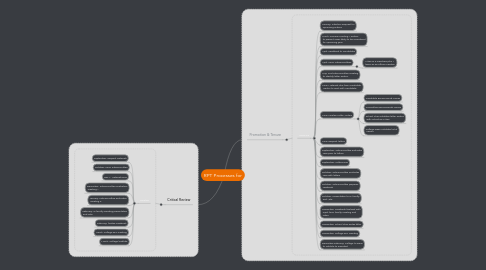 1. Promotion & Tenure
1.1. TimeLine
1.1.1. January: Intention Request for upcoming actions
1.1.2. March: Preview Meeting. Mentors to present cases likely to be considered for upcoming year.
1.1.3. April: Feedback to Candidates
1.1.4. April: Form subcommittees
1.1.4.1. 1 chair & 2 members plus 1 liason as ex-officio member.
1.1.5. May: First subcommittee meeting to identify letter writers.
1.1.6. June: Materials due from Candidate. Mentor to work with Candidate.
1.1.7. June: Finalize Letter Writers
1.1.7.1. Candidate Recommends names
1.1.7.2. Committee Recommends names
1.1.7.3. School Chair validates letter writers with School RPT chair
1.1.7.4. College Dean validates list of names.
1.1.8. June: Request letters
1.1.9. September: Subcommittee evaluates case prior to letters
1.1.10. September: Letters Due
1.1.11. October: Subcommittee evaluates case with letters
1.1.12. October: Subcommittee prepares casebook
1.1.13. October: Presentation to iC faculty and Vote
1.1.14. November: Casebook finalized with input form faculty meeting and votes.
1.1.15. November: School chair writes letter
1.1.16. November: College RPT meeting
1.1.17. December-February: College to Dean to institute to President
2. Critical Review
2.1. Timeline
2.1.1. September: Request materials
2.1.2. October: Form Subcommittee
2.1.3. Dec 1: Materials Due
2.1.4. December: Subcommittee evaluation meeting 1
2.1.5. January: Subcommittee evaluation meeting 2
2.1.6. February: IC faculty meeting presentation and vote
2.1.7. February: finalize casebook
2.1.8. March: College RPT meeting
2.1.9. March: College/Institute