like the Natural resource human resource capital resource they all work to geter to make one.
by kyle avery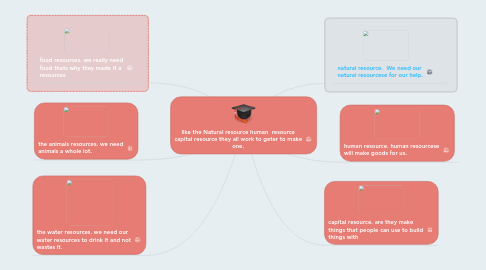 1. natural resource. We need our natural resourcese for our help.
1.1. all of the resoures
2. human resource. human resourcese will make goods for us.
3. capital resource. are they make things that people can use to build things with
4. the water resources. we need our water resources to drink it and not wastes it.
5. the animals resources. we need animals a whole lot.
6. food resources. we really need food thats why they made it a resources