The Mind of an insane Geek with Fandoms.
by Dylan Smith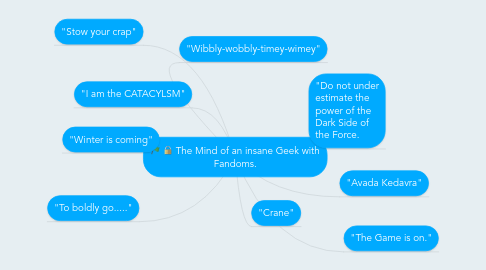 1. "Wibbly-wobbly-timey-wimey"
2. "The Game is on."
3. "Crane"
4. "Winter is coming"
5. "To boldly go....."
6. "Do not under estimate the power of the Dark Side of the Force.
7. "I am the CATACYLSM"
8. "Stow your crap"
9. "Avada Kedavra"