Copy of April 01, 2014 | S&P 500 Tuesday's Reference Points
by Carl Weiss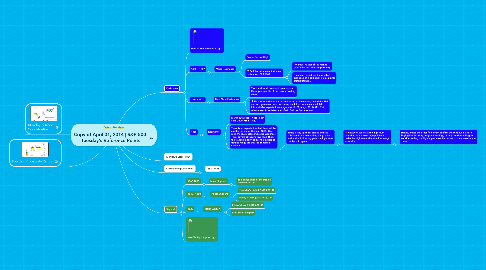 1. Resistance
1.1. How To Sell Resistance
1.2. 1885 - 1887
1.2.1. Major Resistance
1.2.1.1. Fractal Record High
1.2.1.2. Sell the retracement at major resistance 1885-1887.
1.2.1.2.1. The initial re-test of the high is typical the best short opportunity.
1.2.1.2.2. The initial re-test has the greatest likelihood of a pull-back: 5 plus points profit potential.
1.3. 1875 - 1876
1.3.1. Near Term Resistance
1.3.1.1. The transitional break-out point above the upper quartile of the current trading range.
1.3.1.2. Near term resistance is located at 1876. Remember, should the S&P auction up to near term resistance, the initial retracement will fall into a similar expectation category as did Monday's (31-MAR-2014) retracement to resistance at 1868 ( Sell the Retracement).
1.4. 1868
1.4.1. Resistance
1.4.1.1. March 13th High - Note - S&P Sold Down From 1,867
1.4.1.2. There is an expectation that there will be another re-test of the high 1868. That said, Monday's close indicated weakness. Thus, buyers at today's low 1860-1858, the transition point above the middle of trading range are advised to remain cautious.
1.4.1.2.1. Today's rally up to resistance and the subsequent narrow trading range price action that follow suggests the high 1868 can be sold again.
2. Current Range Mid-Point
2.1. 1853 - 1856
3. Tuesda's Probability Range
4. Monday;'s Trade Opportunties
5. Monday's Close 1864
6. Support
6.1. 1860 1858
6.1.1. Minor Support
6.1.1.1. The upper edge of the middle demand cluster
6.2. 1848 - 1850
6.2.1. Minor Support
6.2.1.1. Thursday's High (27-MAR-2014)
6.2.1.2. Friday's Close (28-MAR-2014)
6.3. 1832
6.3.1. Major Support
6.3.1.1. Friday's Low (21-MAR-2014)
6.3.1.2. Prior Major Support
6.4. How To Buy Support