My PBWorks- Elk Grove, California http://elkgrovecalifornia.pbworks.com
by
Simran Sall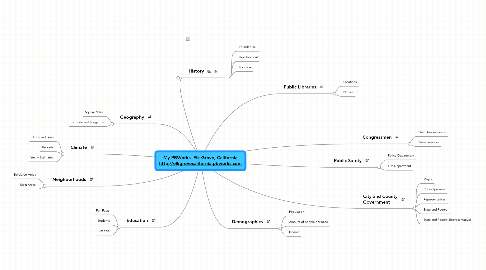 0.0
stars - reviews range from
0
to
5
My PBWorks- Elk Grove, California http://elkgrovecalifornia.pbworks.com
History
Elk Grove was founded in 1850. Located at an estimated 15 miles (24 km) southern of the historic Sutter's Fort and therefore it became a main center for business, entertainment, mail service and agriculture. It also acted as a home base for people who work as gold miners in nearby communities. After it had played its part in the early gold rush and statehood history in California, slowly a community which was contained of people that had a  rural and western lifestyle. the town was developed around a stage stop on the Monterey Trail. Though after the railroad had passed the east of town, Elk Grove had moved its center to "Old Town" Elk Grove. It is a mile east of State Route 99. The town developed around agriculture. It eventually became a residential suburb of Sacramento. Most newer housing developments in Elk Grove lie west between Highway 99 and Interstate 5, the major north-south highway for the United States West Coast in two areas called "Laguna Creek" and "Laguna West". On July 1st, 2000, Elk Grove was legally stated as a city. In 2008 CNN stated that most areas of Elk Grove suffered from the mortgage crisis.
Founded In...
Development
Location
Geography
Elk Grove is located at 38°26'18" North, 121°22'55" West (38.438222, -121.381925).According to the United States Census Bureau, the CDP has a total area of 15.2 square miles (39.4 km²),  and 15.2 square miles (39.4 km²) is land with none of it covered with water.
Square Miles
Latitude and Longitude
Demographics
When the census was taken in  2000, there were 59,984 people, 18,526 households, and 15,358 families in the Elk Grove area. State population estimates said the city's population in January 2007 was at 136,318 and the population density was 3,947.0 people per square mile (1,523.7/km²). The amount of housing units were 18,894 at an average density of 1,243.3/sq mi (479.9/km²). The racial makeup was 59.12% white, 8.52% African American, 0.94% Native American, 17.59% Asian, 0.59% Pacific Islander, 6.44% from other races, and 6.79% from two or more races. 14.00% of the population were Hispanic or Latino of any race. There were 18,526 households and out of that 49.4% had children under the age of 18 living with them, 65.0% were married couples, 12.6% had a single female householder, and 17.1% were non-families. 12.9% of all households were made up of individuals and 3.5% had elders of 65 years of age or older living alone. The average size of households were 3.22 and the average family size is 3.51. In Elk Grove the population was spread out with 32.9% under the age of 18, 8.1% from 19 to 24, 31.9% from 25 to 44, 20.3% from 45 to 64, and 6.8% elders 65 years of age or older. The average age was 32 years. For every 100 females there were 95.3 males. For every 100 females age 18 and over, there were 90.9 males. In 2007 the approximate amount of income for a household was $79,622 , and the average income for a family was $83,969. 5.2% of the population and 3.8% of families were below the poverty line. From the total population 6.0% of those under the age of 18 and 4.9% of those elders 65 and older were living below the poverty line.
Population
Amount of people per Race
Income
Education
The 5th largest school district in the state of California and one of the fastest growing school districts in the nation was the Elk Grove Unified School District. Located in southern Sacramento County, the district covers 320 square miles (830 km2), which is one-third of the county. For the school year of 2002-2003, the district served more than 52,500 students, and expected to reach 73,000 students by 2010. Those students attended 38 elementary schools, 8 middle schools, 8 high schools and 4 alternative high schools. The school district had opened a new middle/high school, Pinkerton Middle and Cosumnes Oaks High. The new schools opened during the 50th year of existence during the 2008-2009 school year. There are also several private schools in town. A local community college, Cosumnes River College, offers both vocational training and a transfer program to four-year universities. Located around the area are the California State University, California and the University of California, Davis as well as branches of Golden Gate University and St. Mary's College. The private six-year Universalist religious college Quest Seminary is also located in Elk Grove
Fun Facts
Students
Schools
Public Libraries
The newer Elk Grove Public Library is located at 8900 Elk Grove Blvd in a modern two story building. It moved from one block east. This library is also apart of the larger Sacramento Public Library system. The Library also serves neighboring communities such as Vineyard, Wilton, Sloughhouse, and Rancho Murieta.   The Franklin Community Library, which is also the library for Franklin High School and Toby Johnson Middle School, it is located at 10055 Franklin High Road.
Locations
Names
Climate
The temperatures start at lows of 24 to 44 degrees Fahrenheit to highs of 80 to 115 degrees. The average rainfall was 22 inches (560 mm) per year falling primarily from October through April. The average temperature in January is 45 degrees Fahrenheit. In July 80 degrees Fahrenheit. The city elevation is 45 feet (14 m).
Highs and Lows
Records
Yearly Estimates
City and County Government
 It is a general law city and operates on the Manager-City Council type of governance. The current Mayor of Elk Grove for 2009 is Patrick Hume (District 2). The remaining councilpersons are Gary Davis (District 4), James Cooper (District 1), Steve Detrick (District 3) and Sophia Scherman (District 5). Elk Grove is represented on the Sacramento County Board of Supervisors by Don Nottoli, 5th district supervisor. Fire protection, emergency medical services, and parks and recreation services in Elk Grove are provided by the Cosumnes Community Services District, an independent special district agency.   State and Federal In the state legislature Elk Grove is located in the 1st Senate District, represented by Republican Dave Cox. and in the 10th and 15th Assembly Districts, represented by Democrat Alyson Huber and Joan Buchanan. Federally, Elk Grove is located in California's 3rd and 5th congressional districts, represented by Republican Dan Lungren and Democrat Doris Matsui.   State and Federal Representatives Elk Grove is represented by a different Democrats and Republicans in Sacramento, CA. and Washington, DC .
Mayor
Councilpersons
Representatives
State and Federal
State and Federal Representatives
Congressmen
Elk Grove is split between the 3rd congressional district which is represented by Dan Lungren, a Republican and the 5th Congressional District which is represented by Doris Matsui, a Democrat
State Assemblymen
State Senators
Neighborhoods
The city is divided in several areas which are: Laguna West, Laguna Creek, Elk Grove Proper, East Elk Grove , and big parts of Sheldon and Franklin. Laguna West is between Interstate 5 and the Union Pacific railroad tracks. Laguna Creek is borders by the city limits to the south, Sheldon Road to the north, the Union Pacific railroad tracks to the west, and Highway 99 to the east. Elk Grove proper includes the Historic District (Historic Elk Grove) and is bordered by Highway 99 to the west, Waterman Road to the east, Calvine Road to the north, and Grant Line Road to the south. East Elk Grove is bordered by Calvine Road to the north, Grant Line Road to the east and south, and Waterman Road to the west.
Bordered Areas
Main Areas
Public Safety
Fire Department Local parks and recreation district and contacts with the cities of Elk Grove and Galt own and operat the local fire department.    Police Department Until July 2006, police forces within the city of Elk Grove had been operated under contract with the Sacramento County Sheriff's Department. By July 1, 2006, the city of Elk Grove completed the settlement of its own independent police force, which has patrolled the city since then.
Police Department
Fire Department