rešitev za zajem
by simon keg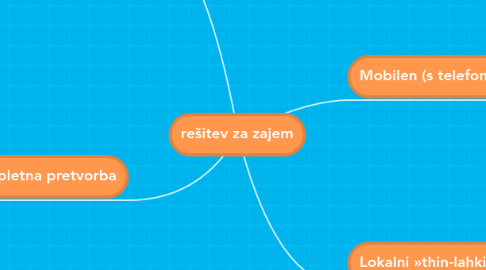 1. Spletni zajem in pretvorbo on-demand (mScan)
2. Mobilen (s telefoni in tablico)
2.1. Texfairy - opensource
2.1.1. IMG -> txt/pdf
2.1.2. mobile app na podlagi tesseract
2.1.3. https://play.google.com/store/apps/details?id=com.renard.ocr https://github.com/renard314/textfairy
2.1.4. http://imgur.com/a/f24Su - engl in slo test
2.1.4.1. Optični bralnik lzWikipcdijc.prostccns:i:b;xd'g'e Opfllfnl hnlnfk (scanner) je pctikma naprava, ki :medi digyah) slim dokazala 'njo słxaniv zaémabk ?ritem uporablja tchnobgüo, podobm telnobgji kopinia strojev. Majhne optične brahkczroko potegnil) ćczdoktxmłl. Večji bralniki pa itmjo, podobno kot kopin' stroji ramo pmxšin. na katero postavim dolamem, ki ga žrim djgizaiziati. Br.-mid se veliko uporabljajo za vnašanje gmfiae v mnimem mkfmšmx Za hitro prcbiranjc velidx koYL"'n podatkov xporabfiamo raziiénc oblike brainíkov - brahke dokmtttov (document readers). To so bhko brahicimprcpoanvarje ankovhungtnrg črnih (magnetic ink character recognition, MICK). optično prepoznavanje znakov (opat-al character recognition, OCR) `n optično prcpoznvanje oznak (optical mark recognition, OMR).
2.1.4.2. 652°" Optical character recogritlon - Vvilipeda. the free emydopetla Optical character recognition From Wikipedia, the free encyclopedia Al:IIfifv'':[)(»'}''¥'I?.';''$-' ' lwIr?'~ 4' .,.-,...»..<t--av:-1-¢""*' Optical character recognition, usually abbreviated to OCR, is the mechanical or electronic conversion of scanned or photographed images of typewritten or printed text into rmchine-encoded/oonputer-readable text. It "s widely used as a fonn of data entry from sortie sort of original paper data source, whether passport documents, invoices, bank statement, receipts, business card, rmil, or any number of printed records. It 's a common method of digitizing printed texts so that they can be electronically edited, searched, stored tmre compactly, disphyed on- line, and used in machine processes such as rmchine translation, text-to-speech, key data extraction and text OCR is a field of research in pattern recognition, artificial intelligence and computer v'sion. Early versions needed to be programmed with images of each character, and worked on one ibm at a time. "Intelligent" systetm with a high degree of recognition accuracy for most fonts are now oonmon Some comrnerchl systerm are capable of reproducing formatted output that closely approxizmtes the orighal scannec page including images, columns and other non-textual components. Contents I 1 History I 1.1 Blind and visually impaired users I 2Applications I 3 Types I 4Techniques - 4.1 Pre-processing I 4.2 Character recognition - 4.3 Post—processing - 4,4 Application-specific 0Pfimi?3fi°"S I 5 Workarounds - 5.1 Forcing better input - 5.2 Crowdsourcing I 6 Accuracy I 7 Unicode I 8 See also I 9 References 10 Extemal links History
3. Spletna pretvorba
3.1. http://www.myfreeocr.com
3.1.1. .jpg, .png, .gif – > pdf/word/txt
3.1.2. zastonj
3.2. http://www.free-ocr.com/
3.2.1. PDF, JPG, GIF, TIFF or BMP -> samo txt
3.2.2. zastonj
3.2.3. tesseract online
3.3. http://www.abbyyonline.com/en/home/ocrterminal
3.3.1. slike/office -> searchable pdf/office +
3.3.2. export v dropbox/evernote/googledrive
3.3.3. plačljivo
3.4. GoogleDocs http://www.youtube.com/watch?v=DPJJON26Do4
3.4.1. http://imgur.com/a/f24Su TESTNI IMG 6/5/2014 Optični bralnik- VWkipedija, prosta enciklopedija Optični bralnik Iz Wikipedije, proste enciklopedije Optični bralnik (scanner) je perifema naprava, ki naredi digitalno sliko dokumenta in jo shrani v računalnik. Pri tem uporablja tehnologijo, podobno tehnologiji kopirnih sirojev. Majlme optične bralnike z roko potegnemo čez dokument, večji bralniki pa imajo, podobno kot kopirni stroji, ravno površino, na katero postavimo dokument, ki ga želimo digitalizirati Bralniki se veliko uporabljajo za vnašanje grafike v namiznem založništva Za hitro prebiranje velikih količin podatkov uporabljamo različne oblike brahiikov - bralnike dokumentov (document readers). To so lahko bralniki za prepoznavanje znakov iz magnetnega črnila (magnetic ink character recognition, MICR), optično prepoznavanje znakov (optical character recognition, OCR) in optično prepoznavanje oznak (optical mark recognition, OMR). Ta članek o računalništvu je škrbina. Pomagaj Wikipediji in ga razširi (https://sl. wikipedia. orgfivfindexphp ?title=0pti %8Dni_bralnik&acti0n=edit). Vzpostavljeno iz »http1/stíkipedia.org/w/index.php?title=0ptični_bralnik&oldid=4127642« Kategoriji: Računalniške škrbine Vhodno-izhodne enote I Čas mdnje spremembe: 14:50, 5. december 2013. I Besedilo se sme prosto uporabljati v skladu z dovoljenjem Creative Commons Priznanje avtorstvaDeljenje pod enakimi pogoji 3.0; uveljavljajo se lahko dodatni pogoji Za podrobnosti glej Pogoje uporabe. Wikipedia® je tržna znamka neprofitne organimcije Wikimedia Foundation Inc.
3.4.2. pdf, jpg, gif, png -> formated text
3.4.3. zastonj
4. Lokalni »thin-lahki« zajem
4.1. Darkov program
4.2. http://www.kofax.com/software/express/features.php