MICHAEL'S MIND MAP
by
Michael Darby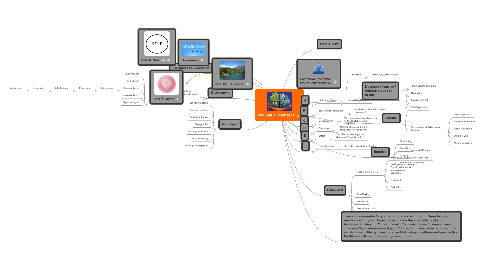 0.0
stars - reviews range from
0
to
5
MICHAEL'S MIND MAP
Environment
Setting: Trust, Confidentiality,Safe
Resistance to Awareness
Awareness
GESTALT THERAPY
Perls' 5 Layers
Phoney Layer
Phobic Layer
Impasse Layer
Implosive Layer
Explosive Layer
RATIONAL EMOTIVE BEHAVIOR THERAPY
SETTING
Rational
Triple Column Technique
New node
Positive Self Talk
Self-Exploration
Teach Irrational Beliefs versus Rational
Teach 'ABC" Model
Emotive
Confronting
Continuum
Imagery
Humor/Shock Language
Behavioral
4 STEP R.A.T.E Model
Role-Playing
Homework
Assertiveness Skills
Desensitization
Activity Scheduling
Decrease clients self defeating outlook using:
Here & Now
A
Activating Event
B
Beliefs/Irrational Beliefs
C
Consequence
D
Disputing
E
Effect
F
New Feelings
* You are responsible for your emotions and actions. * These harmful emotions and dysfunctional behaviors are the after effects of your irrational thinking. * You can take-in the realistic view in yourself and then practice them to make it your life's part. * You can experience more satisfactions in life by developing and following a reality-based perspective. By this you will tend to accept yourself more.
Techniques
Dialogue Exercise
Sharing Hunches
Substitute Phrase
Exaggeration
Making the Rounds
Guided Fantasy
Playing the Projection