MICHAEL'S MIND MAP
by
Michael Darby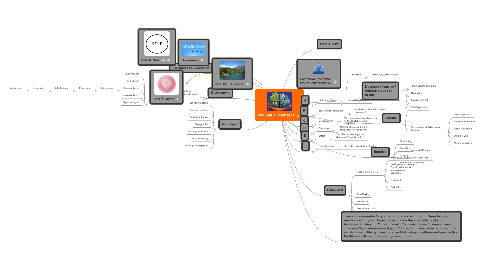 0.0
stars - reviews range from
0
to
5
MICHAEL'S MIND MAP
Environment
Setting: Trust, Confidentiality,Safe
Resistance to Awareness
Awareness
GESTALT THERAPY
Perls' 5 Layers
Phoney Layer
Phobic Layer
Impasse Layer
Introjection, Projection, Retroflection, Deflection, Confluence
Implosive Layer
Explosive Layer
RATIONAL EMOTIVE BEHAVIOR THERAPY
SETTING
Empathic,Warm,Genuine
Rational
Triple Column Technique
New node
Positive Self Talk
Self-Exploration
Teach Irrational Beliefs versus Rational
Direct Experience
Vicarious Experience
Direct Instruction
Symbolic Logic
Misinterpretation
Teach 'ABC" Model
Emotive
Confronting
Continuum
Imagery
Humor/Shock Language
Behavioral
4 STEP R.A.T.E Model
Relationship Building/Building Rapport
Assessment: Assessing Emotions/Behaviors and Assessing cognitions
Treatment
Evaluation
Role-Playing
Homework
Assertiveness Skills
Desensitization
Activity Scheduling
Decrease clients self defeating outlook using:
Here & Now
A
Activating Event
(Something Happens)
B
Beliefs/Irrational Beliefs
You have a belief about what happened!)
C
Consequence
You have an emotional reaction to the BELIEF-not what happened!
D
Disputing
KEY!! Challenge self talk & faulty beliefs/conclusions!
E
Effect
The effect is to bring about a change or 'cognitive shift.'
F
New Feelings
To feel in accord with situation
* You are responsible for your emotions and actions. * These harmful emotions and dysfunctional behaviors are the after effects of your irrational thinking. * You can take-in the realistic view in yourself and then practice them to make it your life's part. * You can experience more satisfactions in life by developing and following a reality-based perspective. By this you will tend to accept yourself more.
Techniques
Dialogue Exercise
Sharing Hunches
Substitute Phrase
Exaggeration
Making the Rounds
Guided Fantasy
Playing the Projection