Min online identitet
by Gustav Mikael Dahl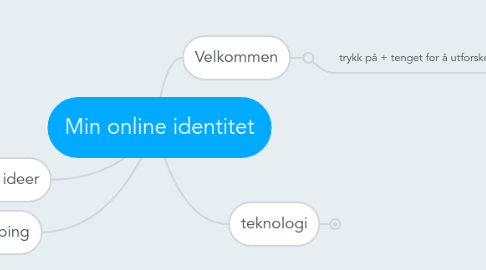 1. barfotløping
1.1. Dette er noe som virkelig fasinerer meg
1.1.1. Da jeg så denne TED videoen av Christopher McDougall som har skrevet boka "Born to run" slo denne ideen fort rot. http://www.ted.com/talks/christopher_mcdougall_are_we_born_to_run
2. teknologi
2.1. noe er bare så genial at alle burde vite om det: f.eks.
2.1.1. Det lille programmet som gjør dataskjermen din mer menneskevennlig: https://justgetflux.com/
2.1.1.1. hvorfor
2.1.1.2. hvordan
2.1.1.3. hva
2.2. har du hørt om ?? (da har du noe å glede deg til)
2.2.1. http://sugru.com/
3. konsepter tanker og ideer
3.1. Det er ingen hemmelighet at jeg tenker mye. Jeg elsker nye konsepter, tanker og ideer.
3.1.1. 20/80 prinsippet
3.1.2. Start with why (Simon Sinek)
3.1.2.1. https://StartWithWhy.com
3.1.2.2. http://youtu.be/qp0HIF3SfI4
3.1.3. favorittsitater
3.1.3.1. " Missforstå meg rett. Ikke hør på hva jeg sier, men lytt til hva jeg mener. "
3.1.3.1.1. Andre del av dette sitatet er av meg. Jeg er litt stolt av min tolkning og jeg tenker at det rører ved roten av all komunikasjon. hva tenker du?
3.1.3.2. "By failing to prepare, you are preparing to fail." - Benjamin Franklin
4. Velkommen
4.1. trykk på + tenget for å utforske
4.1.1. her finner du litt tekst og en del lenker, det er bare å trykke i vei.
4.1.1.1. det kommer mer etter hvert