Christopher Columbus Finds the Americas 1492
by Christian Malaspina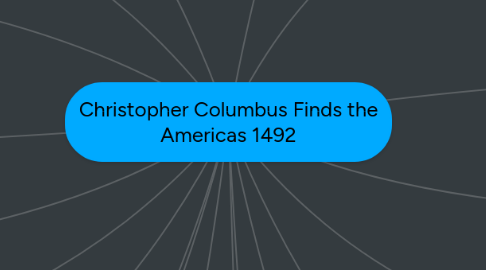 1. American Revolution July 3, 1776-1783
1.1. The American Revolution was a political upheaval that took place between 1765 and 1783
2. Signing of the Declaration Of Independence July 4, 1776
2.1. announced that the thirteen American colonies regarded themselves as thirteen newly independent sovereign states, and no longer a part of the British Empire.
3. Louisiana Purchase- 1803
3.1. The U.S. paid 50 million francs ($11,250,000) plus cancellation of debts worth 18 million francs ($3,750,000), a total sum of 15 million dollars (around 4 cents per acre
4. Civil War 1861-1865
4.1. resulted from long-standing sectional differences and questions not fully resolved when the United States Constitution was ratified in 1789.
5. Emancipation Proclamation- Jan 1, 1863
6. Lincoln Assassination April 15 1865
7. WW1-July 28,1914-November 11,1918
8. Great Depression- 1929-1941
9. WWII- 1939-1945
10. Pearl Harbor Bombing- December 7, 1941
11. Cold War-1947-1991
12. Apollo II- April 26, 1963
13. I have a Dream Speech August 28 1963
14. Malcolm X- May, 19 1925- February 21, 1965
15. MLK Assassination- April 4, 1968
16. Vietnam War- November 1, 1969
17. Moon Landing 1969
18. Seal Team 6 kills Bin Laden May 2, 2011
18.1. killed in Abbottabad, Pakistan
19. September 11, 2001
19.1. American Airlines Boeing 767 loaded with 20,000 gallons of jet fuel crashed into the north tower of the World Trade Center
19.2. Boeing 767–United Airlines Flight 175–appeared out of the sky, turned sharply toward the World Trade Center and sliced into the south tower near the 60th floor