THINK Global School Educational Technology
by
Mike Hourahine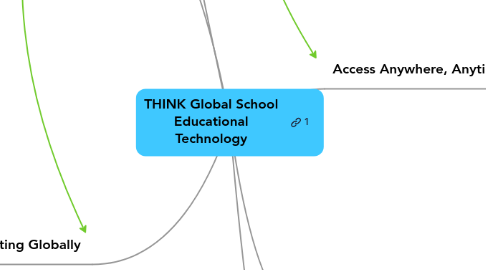 0.0
stars - reviews range from
0
to
5
Every conversation, file, pictures, video and service will be made available through a single online system dubbed THINK Spot or just Spot for short. This system will be made possible through the integration of multiple systems but primarily Elgg and Google Apps. Access to systems online will be made available through one username and password.
iPhone App
MacBook Platform
iPhone Platform
iPad Platform
Digital Resources Library (through Spot)
The mobile nature of TGS means that carrying textbooks or other paper-based books is highly undesirable.  We will use digital resources for everything possible.  All digital resources available online will be catalogued into a single Digital Resource Library accessible via Spot. Digital textbooks can be made available through the MacBook, iPhone or possibly an e-reader device.
Students as Collaborators
Social Media in Education
e-Portfolios
Digital Workflows
Students as Creators
Mobile/Macbook Management
Cloud Services
Open Source / Open Standards
Leveraging Software-as-a-Service
Realtime
Engaging Schools Online through SpotX
Sharing our stories on Spot through writing, pictures, videos and other media