Timo Riikonen
by
Timo Riikonen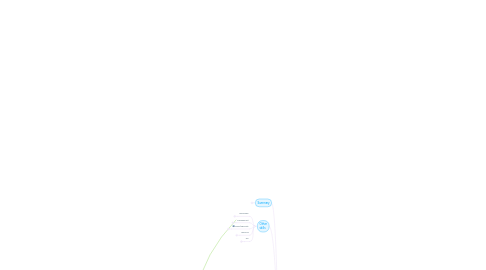 5.0
stars -
4
reviews range from
0
to
5
Timo Riikonen
Employers
>3 years
4½ years, Senior Domain/Business Architect 3 years, IT Architect 1 year, Service Manager 4 months, Projects, E2ELVM Nokia - 1 year, Nokia Care Excellence Award, I designed security solution how consumers can use Nokia Music without PIN codes. Just savings from printing and removal of distribution and after-sales management of these codes paid the whole larger project., Consumer Database Nokia - 1 year 10 months, Some people called this project impossible to succeed in. It had been tried before and not only once but more often than that. And this time we had a smaller team than before trying the same again. But this time we succeeded where previous teams had failed. This was big enough of a project to have several architects working on it. We implemented the integration architecture I designed.
4½ years, Miscellaneous, Team Leader and Architect, Process Analyst, Testing Manager, Software source control solution, IT solution performance improvement on car insurances, HR - recruitment software, Projects, Pension Insurance Project 2 years 1 month, I designed the architecture of the core element ("RH") of this 100+ man year project.
Rissa & Järvinen 5 years, R&D Director, Senior Developer, Field Service Mobile Solution, eCommerce, Web Product Catalog, Automated tool to create publications from database data, Integrations and integration tool
Tieto Telecom 3½ years, OCR & ICR recognition systems, Perhaps the largest OCR+ICR system implementation in Finland. Customer: Nordea, Internet solutions, 4GL software
<3 years
4 months, CTO
Intellipocket 4 months, Lead Architect
½ year, Data Analyst, BI, business intelligence, master data management, data analysis
1½ year, Development Mgr, Designed the new Struts based architecture and supervised its implementation.
2 yrs part-time, Research Assistant, UNIX Administrator
Tokyo, Japan 4 months, One man project that created functional video chat software
Edita Publishing 2 yrs part-time, DTP, Vector graphics, TurboPascal software
Summary
Additional Info
Interests
Personal Details
Contacting, tir (at) iki.fi +358 50 482 1911
Hobbies, Bicycling (summer only), Gym, Family, I have been chess coach to my son. His top achievements are five Finnish championship in School Chess Team and one in quick chess in his age class., I speak English to both of my children and they both reply in Finnish to me.
Description
Experienced Data/Solution/IT architect I have been an architect for almost 10 years and on overall I have IT experience for over 20 years. My main strength is in that I can see both the big picture, what is really that matters in the end, and the technical details that can otherwise cause unexpected problems. I have also specialized to data analysis, business intelligence and Big Data.
Education
Studies & Degrees
Datanomi - Amiedu
127 credits - HUT/Aalto
One year - VCU
7 months - ProAnalytics
Improving Heavily Swapping Mach 3.0 OS
Certifications
PMP - Project Manager
ITILF - ITIL Foundation
CSM - Certified ScrumMaster
MCP - Microsoft Certified Professional
IQ: 148
Courses
IT Skills
IT Architecture
Data Architecture, Designed several databases on many projects, Trainer internal course in Accenture: database design, Designed two Hadoop databases
Enterprise Architecture, Nokia: Participated in enterprise/domain architecture group in UK (the only participant from Finland), Domain architect of After Sales in Nokia, TOGAF
Solution Architecture, JEE, Java, ASP/VbScript
Security Architecture, LDAP, Architected distributed access mgmt mastering solution, E2E security analysis of CRM solution, Designed security solution for Nokia Music to remove PIN codes
Data Analysis
Big Data, Hadoop, Hadoop DWH, Nokia, Industrial Internet, Written suggestions to Metso on the topic both from business and technology perspective, Environments, Oracle VM VirtualBox, MapR, Cloudera, HortonWorks, Linux, Data Architecture, See from IT / IT Architecture
BI Visualization, Public example (Tableau), Excel with pivot tables, Automatically refhressed content
BI Content, MS BI tools, SSAS, SSRS, RapidMiner
Data Content & SQL, MS SQL 2008 and older, MCP certification, MS SSIS, Oracle, DB2, MySQL
Business, Gaming, Top 3 gaming KPIs, For management, For dev teams
Analysis
Gaming, Analysis on Kim Kardashian: Hollywood
Politics, finance and insurance, Why is Russia starting cold war II?
Environments
Cloud, AWS, Mobile client integrations, Solution Architect Associate, Hybrid, Internal cloud
Windows, Starting from Windows 3
Linux and UNIX, UNIX administrator in Aalto U
Mobile, Windows, Android, Online HTML software
Tablets
Integrations
ETL, MS SSIS, CSV format
SOA, REST, SOAP, Architect on two SOA applications in Nokia, XML format
Big Data & EL, Third party library, Hadoop, Binary format, Nokia
Queues, JMS, JIRA
Data content, CRM, PDM, ERP, B2B Commerce, Catalogs
Authentication and authorization, LDAP, Architected distributed access mgmt mastering solution, Windows domains, MCP certification, Created document templates in Nokia
Gaming
Analysis on Kim Kardashian: Hollywood, See from IT Skills --> Analysis and IT Skills --> Data Analysis --> Business.
Processes
I have designed software development processes to Tecnomen (merged as Tecnotree)
ITIL, Certification
DevOps
Jenkins
Issues & bugs, JIRA, IBM Rational
Version Mgmt, ClearCase, GIT
Software Engineering
Java + JEE, Spring, REST + JSON
Pascal
C
Connections
Recommendation - available upon request
Other skills
Languages
Finnish, Native
English, Native: writing, reading & vocabulary Excellent: speaking & listening
Management
Manager, <5 team, Several, team of 10+
Processes, I have designed software development processes to Tecnomen (merged as Tecnotree)
Board of Directors, Board member in Rissa Solutions, I recommend Board of Directors to utilize practice where every other time they focus on past success or failure and every other time to focus on future such as R&D.
Management Board, Board member is Rissa Solutions
Project Mgmt, Certification: PMP by PMI Institute, Agile Project Mgmt, I have designed software development processes to Tecnomen (merged as Tecnotree), Certified Scrum Master
Thinking Big
Artificial Intelligence and Technology Singularity
Read other examples from this link:
IQ 148
Learning
Assuming that my ideas and opinions are any good, there is a plenty of proof here in that I can learn a "foreign" topic, such as artificial intelligence, gaming KPI, global politics, or government finance. Most foreign topic though is Kim Kardashian as I am neither female nor a teenager.
QA
CMMI
Testing Mgr