Idioms - Parts of the Body
by
Julio Rodríguez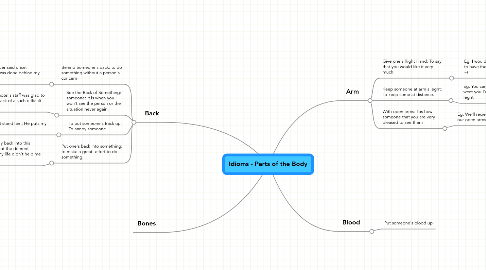 0.0
stars - reviews range from
0
to
5
Idioms - Parts of the Body
Arm
Give one's Right Hand: To say that you would like it very much.
Keep someone at arm's leght: To keep some at distance.
With open arms: Tos how someone that you are very pleased to see them
Back
Behind Someone's back: to do something without a person's concern
See the Back of Something/ someone: It is when you won't see the person or the situation never again.
To put someone's Back up: To annoy someone
Put one's back into something: to make a great effort to do something.
Blood
Put someone's blood up:
Bones