Portable Devices:Their processors and operating systems 2010-Q1
by
Steven Abril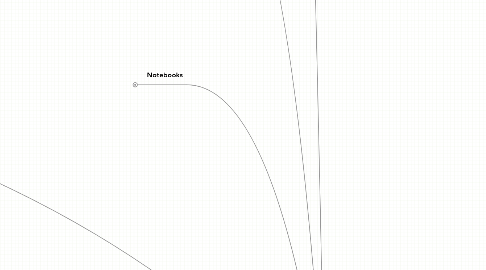 0.0
stars -
0
reviews range from
0
to
5
Portable Devices:Their processors and operating systems 2010-Q1
Netbook
Processors
OS
Netbook vs iPad Saphaire Nieve and Iashah Niazi
Saphaire Nieves http://weblogs.asp.net/bleroy/archive/2010/04/05/netbook-vs-ipad.aspx http://www.washingtonpost.com/wp-dyn/content/article/2010/04/03/AR2010040303497.html the iPad is similar to the iPhone. The only difference is you will not get the same 3G unless you pay extra and it won't fit in your pocket. The iPad's lack of Adobe Flash support is definitely a problem for browsing. For every site that now offers HTML5-based video as an alternative to Flash, there are still scores of sites containing Flash ads, navigation, and applications that will simply break on the iPad. Aside from that, though, the browsing experience on an iPad is pretty great. You don't have tabs in the browser, but you can open several pages at once and flip between them much as you can. The browser on the iPad is Apple's safari. It is easy to move around and zoom in if you need to. The iPad is really only good to play games with. For page numbers to take notes and keynotes are a great app on the iPad but it cost $10.00 each. The iPad offers no local storage so it is a pain on moving documents around. Many features within Excel and Word (such as macros and drop-down boxes) won't work properly, either. The on-screen keyboard in good for browsing and small reminders but is not well for taking long in-class notes or writing papers.
Saphaire Nieves http://www.washingtonpost.com/wp-dyn/content/article/2010/04/03/AR2010040303497.htmlde Netbook is a PC so it gives you access to any browser you choose. The screen is very small and you can't zoom in or rotate easily like an iPad. You get full support for Flash, and Silverlight. The wording is somewhat hard to read because of the small screen.It can't run high definition movies smoothly, and hard to run flash games. An upside is that it does have a keyboard compared to the iPad and is useful for typing up assignments. Netbooks let you fully run excel, word, and power point. You can do everything you need for business or school. It is small so it is travel size. It is useful for taking on long trips or crowded places (bus, subway, airplane, etc.). Unlike the iPad, you do not have to email documents to yourself, you can easily save it right on to the netbook.
Smartphones
http://www.ehow.com/about_6197600_smartphone-information.html
OS
http://www.pcmag.com/article2/0,2817,2360152,00.asp
Processors
Smartphone screen
iPhone vs Droid
Blackberry Storm 2 vs. Palm Pre
Nexus One
iPhone
Wrist Watch Phone
Notebooks
dual core
Nvidia's Optimus Transforms the Laptop PC
Carriers, 3G, 4G
AT&T
3G provides accelerated data speeds and simultaneous voice and data capabilities for an amazing wireless voice and data experience. http://www.wireless.att.com/learn/why/technology/3g-umts.jsp?WT.srch=1
Verizon
Tablets
CES 2010 Best Notebook: IdeaPad U1 Hybrid
The Xbox Live Marketplace is a virtual market designed for the console that allows Xbox Live users to download purchased or promotional content. The service offers movie and game trailers, game demos, Xbox Live Arcade games, gamertag images, and Xbox 360 Dashboard themes as well as add-on game content (items, costumes, levels etc). These features are available to both silver and gold members on Xbox Live. A hard drive or memory unit is required to store products purchased from Xbox Live Marketplace.[104] In order to download priced content, users are required to purchase Microsoft Points for use as scrip;[105] though some products (such as trailers and demos) are free to download. Microsoft Points can be obtained through prepaid cards in 1,600 and 4,000 point denominations. Microsoft Points can also be purchased through Xbox Live with a credit card in 500, 1,000, 2,000, and 5,000 point denominations. Users are able to view items available to download on the service through a PC via the Xbox Live Pipeline website.[106] An estimated seventy percent of Xbox Live users have downloaded items from the Marketplace.
iPad
Gaming
Microsoft
Sony
Portable Gaming
Nintendo
PC Gaming