Renaissance 2.0
by
Carl Scurr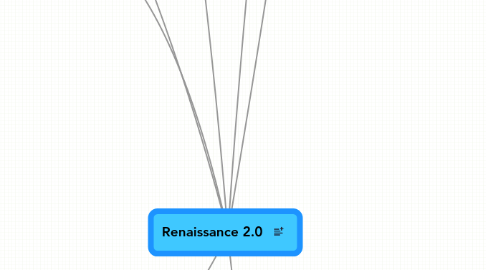 1.0
stars -
1
reviews range from
0
to
5
Generations Y and Z face a myriad of future career possibilities, in an age of desktop fabrication, robots, and nano-technology. In a fast changing digital age, how do we prepare them for jobs that haven't been invented yet? How do we support our future Designers, Knowledge Traders, Power Searchers and Webtop workers? How do we support their individual learning styles, nurture creativity and facilitate innovators?  How do we create effective knowledge flows across generations, countries and cultures?
Managing Directrix of Mohawk Media.
My Learning Pathway
Gifted aged 3, Early promise, Reading, talking, eidetic memory, Slowed dramatically, Wrong environment, Moved to Special Needs Primary, Trinity Primary School, Hereford, UK, Supportive, nurturing, PC lab in heart, Different abilities - not Disability
Access to NAGC UK 10 to 16, UK programme, Summer Activities - Birmingham University, Mixed Ages, Arts, Science & Technologies, "try before you study"
Hereford Cathedral School, UK, Won Music Scholarship & Bursary. Aged 11, School was Founded 8th Century, Broad foundation of knowledge
ISCO Tests Aged 15, Knowledge & Skills kept wide, Learned How I learn, Mapped against Alumni, Clear Pathways to Careers
Hereford Sixth Form College, Campus shared with Art & Technical Colleges, Cross college pollination, Academia, Arts & Design, Science & Engineering, Commerce & Apprenticeships, Accessibility through IT, National College for Blind nearby
1991: Moved to Bristol UK - Work & Study, P/T Study, HNC Business & Finance, Filton College, CAM Diploma, Bristol Business School (no exams), Modular Approach, Just In Time Knowledge, Bristol Cyberskills, F/T at Bank, Bank, PCs introduced, Pertemps, Recruitment Consultant, Pertemps, Recruitment Consultant, Temps with Degrees, Era of 'Downsizing', Knowledge Lost, Need for KM Industry
My Career Pathway
93 Special Publications, Venue Magazine, Macs for design
94 - 97: Started own business, The Herbal Highway Ltd. Aged 21., Mailorder then website selling herbal products internationally, Pre-ecommerce, credit cards & shopping carts, More demand for Internet training
97 - 00 Internet Trainer:, Training Manager for ISP, Wrote & delivered Website Workshops, Individuals, Corporates, Schools, Tertiary, CIT Certificate in Global Communications, Cambridge Accredited, Authored "All you need to know about the Internet", Interactive Training CD, JV Industry & Academia, Digital Cognition -1998, P/T Lecturer at the University of West of England, Aged 25. No degree in Internet skills then., Radio / TV Internet Commentator, BBC Radio Bristol etc.
00 -01 eCommunities Producer, Communities of Practice, Just4 Teachers, Just4 Nurses, Circle.com - International Web Agency
01 - 03 Editor / Community Manager UK/NZ, KnowledgeBoard.com, Award winning community for Knowledge & Innovation, Built by European Commission & Sift Bristol, Teleworked managing 60 editors remotely from NZ
03 - Present NZ, 03 TMet Recordings, New Zealand's first digital dance label, 04 Mohawk Media, Celebrating art, science and emerging technologies, 05 - 06 Business Studies Tutor, Natcoll Design School, NZ, Graduate Diploma in Digital Media Course, Wrote course materials & lectured at Auckland Campus, 05 - Futurist / Columnist / Strategist, Radio NZ, National, Virtual World, TVNZ News, The Geek Squad
Renaissance 2.0
Creativity + Science + Technology = Renaissance 2.0
WANTED: Creative Thinkers & Innovators
New Zealand is full of them!
"New Leonardos", NESTA UK
Build on solid knowledge foundation
Life-long Learning Needed for ALL - Students AND Educators
Need to Learn the Joy of Learning
Auto-didacts
Learning over Earning
Facilitation not Education
Two-way exchange across generations
Best person for Job, Age independent
Let Generation Y & Z teach YOU
Tech Angels, Tech Crew & Tech Execs, Wellington Girls College, Mentoring Angels
Digital Opportunities Projects, NZ
Open Source Attitude
learn
develop
share
connect
innovate
Embrace new Spaces & Places for Education
Recommend they Read Sci-Fi
Encourage X Disciplinary X Pollination = Invention
BOSE suspension + Latop Batteries = cars of future
How do you teach an Inventor?
1. Teach can do, will try  attitude. Generation Why? 2.  Provide multidisiplinary foundation 3. Provide Pathways, and knowledge trails  4. Provide Tools & Spaces  5. Stand Well Back and Facilitate
Campus of Future?
Like Googleplex
Work + Play = Lifelong Learning
Mary Chamberlain, overseeing the project for the Education Ministry, says that although people are "rattled" by the changes, "there's no use (students) being little knowledge banks walking around on legs. "We've got computers, we don't need people walking around with them in their heads... People just have to get used to that."
Learning 2.0
Step 1: Learn How to learn
Step 2: Core Foundations
Language, Arithmetic, Geography, Culture, Arts, Music, History, Science, Lifeskills.
Context is Important
Avoid early specialism
Theoretical, Practical, Social Skills & Understanding
Step: 3 Provide Pathways to Open Source Knowledge
Lifelong Learning - Develop Skills around Needs and Interests
Gap Careers not Years
Augmented studying
The Einstein Approach
know where the knowledge is
Saves your processor & harddrive space
More Montessori & Steiner Styles
Mixed Ages, Cross Displinary, Individual Learning Styles, Multiple Intelligences
Larry & Sergei - Google co-founders
Aaron Schwarz
Space / Time
Re-think the use of Physical Space, Delivery Methods & Time
Centres for Academic Excellence
Design Schools 2.0
Schools of Ambition
Virtual Rome
New Learning Interfaces - Wii Physics
Second Life Training Academies
TED Talks, Technology, Entertainment & Design, Ideas Worth Spreading, Eva Vertes - Aged 19, TED Under 30, Alzheimers Breakthough Aged 14, Princeton - Cancer Stem Cells Research, Sir Ken Robinson
Grokkit.com
Online Text Books, Cafescribe
Open Source Science, MyExperiment.org
Teachertube, "I don't have ADHD - I'm just not listening, Pay Attention
Tele-students
Online Learning Resources
MIT Online Courses
Open Source Science - MyExperiment.org
Online textbooks, Cafescribe
Collaborative Tools, Wikis, Ed Research Wikis, Free Thinking LOOP, Shared Docs, Open Peer Review, Online Meetings, Audio / Text, Project Management, Re-use Material - Iterative, Podcasts, Blogs + Comments
"Don't expect me to go into school every day"
Study with the same tools as the workplace.
MAKE, Instructable, DIY Everything
Claytronic & Catoms - Programmable Matter
Robots & Nano-technology
Coming soon...the Fab Lab Revolution, Ponoko.com
Careers 2.0
Projects v Jobs
Old v New Career Paths
Accountants need to become Strategists. Teachers  - Facilitators.
Web Top Workers
Powersearching
Knowledge Trading
Social networks
Importance of Games
Robot Surgeons
Strategy / Teamwork
Telepresence work
Requires new attitudes
Transparent, Open Natives
v Controlling Digital Colonists
Mindmaps v Documentation
Short-term Contracts v Jobs
Manage the learning - not the students
Work/study/life balance
Re-thinking how to Teach Teachers
Self publishing for $$
Brand of One
Teenage Entrepreneurs
Pathways & Markets
The MsBehaviour Files, Designer Re-Fashion, Indie TV, Indie Authors, Indie Music, Space, Mindmaps, Time, Comics, Information Aesthetics, A Creative's Toolkit
Recommended Links
A collection of Web 2.0 links with a focus on Work 2.0
Resources for NZ Media Studies Teachers.
Mindmaps, Space, Time, A Creative's Toolkit, Comics
Wiki with podcasts and workshop notes from the Wellington Loop Project day (NZ) 03/08/07
Mouseover arrows for links
New node