Renaissance 2.0
by
Carl Scurr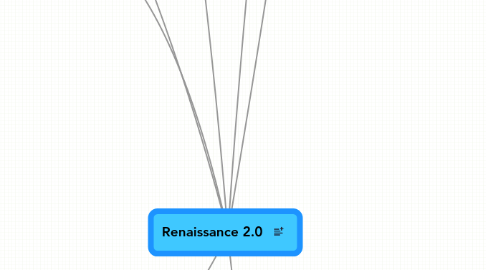 1.0
stars -
1
reviews range from
0
to
5
Generations Y and Z face a myriad of future career possibilities, in an age of desktop fabrication, robots, and nano-technology. In a fast changing digital age, how do we prepare them for jobs that haven't been invented yet? How do we support our future Designers, Knowledge Traders, Power Searchers and Webtop workers? How do we support their individual learning styles, nurture creativity and facilitate innovators?  How do we create effective knowledge flows across generations, countries and cultures?
Managing Directrix of Mohawk Media.
My Learning Pathway
My Career Pathway
Renaissance 2.0
Build on solid knowledge foundation
Life-long Learning Needed for ALL - Students AND Educators
Need to Learn the Joy of Learning
Two-way exchange across generations
Open Source Attitude
Embrace new Spaces & Places for Education
Recommend they Read Sci-Fi
Encourage X Disciplinary X Pollination = Invention
BOSE suspension + Latop Batteries = cars of future
How do you teach an Inventor?
1. Teach can do, will try  attitude. Generation Why? 2.  Provide multidisiplinary foundation 3. Provide Pathways, and knowledge trails  4. Provide Tools & Spaces  5. Stand Well Back and Facilitate
Campus of Future?
Mary Chamberlain, overseeing the project for the Education Ministry, says that although people are "rattled" by the changes, "there's no use (students) being little knowledge banks walking around on legs. "We've got computers, we don't need people walking around with them in their heads... People just have to get used to that."
Learning 2.0
Step 1: Learn How to learn
Step 2: Core Foundations
Language, Arithmetic, Geography, Culture, Arts, Music, History, Science, Lifeskills.
Step: 3 Provide Pathways to Open Source Knowledge
Lifelong Learning - Develop Skills around Needs and Interests
Gap Careers not Years
Augmented studying
More Montessori & Steiner Styles
Mixed Ages, Cross Displinary, Individual Learning Styles, Multiple Intelligences
Space / Time
Tele-students
MAKE, Instructable, DIY Everything
Careers 2.0
Projects v Jobs
Old v New Career Paths
Accountants need to become Strategists. Teachers  - Facilitators.
Web Top Workers
Importance of Games
Requires new attitudes
Self publishing for $$
Recommended Links
A collection of Web 2.0 links with a focus on Work 2.0
Resources for NZ Media Studies Teachers.
Mindmaps, Space, Time, A Creative's Toolkit, Comics
Wiki with podcasts and workshop notes from the Wellington Loop Project day (NZ) 03/08/07
Mouseover arrows for links
New node