Sprite Showdown
by
David Astramskas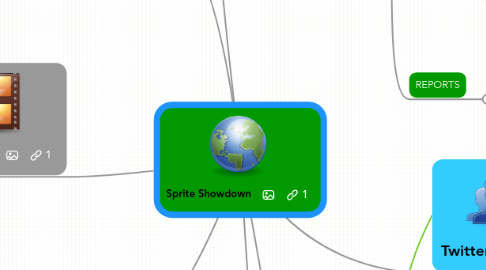 0.0
stars - reviews range from
0
to
5
Wall Posts
Updates
Ask Questions
Respond to fan posts
Links
Latest NBA, ABA, Streetball, Past/Present Dunks
TOP 20 Lists, Best Dunks ever, Best contest dunks, Best dunks by individual, Best Showdown dunks
Profiles
Post messages
Events
Suggest fans to rsvp
Interaction/Apps
Quiz
Virtual Gifts
Contests
FBML
Landing Page TBD
Interactive Map Idea TBD
New Fans
Impressions
Comments
Likes
Event RSVPs
Videos
Contest previews
Contest recaps
"Tour videos"
Interviews
Playlists
Top 20 Lists promoted on FB/Twitter
Favorites
Favorite other dunkers accounts/videos to encourage them to do the same and get involved
Subscribers
Views
Comments
Favorites
Links
Likes
Tweets
Updates
Ask Questions
Latest NBA, ABA, Streetball, Past/Present Dunks
TOP 20 Lists, Best Dunks ever, Best contest dunks, Best dunks by individual, Best Showdown dunks
Hashtags
#mostoverratedunkis #willbeinthedunkcontestfinals #mostunderrateddunkeris #needsabetternickname etc,etc
Tools
Twollow
Twitpic
Nearby tweets
StrawPoll
Tweetlater
New Followers
Retweets, Followers
Replies, Followers
Tools, Twitter grade, Twitter Alerts/Tweetbeep
Blogs
Basketball
Sports General
Hip Hop
Regional
Events
REPORTS
Still questioning the reach of blogs I will ask for Website Traffic #s Demographics  
Blog post press release
Blog post opinion
Video post
Downloads (TBD)
Videos
For ipod, ipad, p23, mobile devices
Mp3s
Print outs
items where people can print and bring to events
Rally Cards
Score Cards
"Coupons"
# of downloads  
Mobile (TBD)
A major group of target market (believe it or not) do not use email and don't care for computers. They text and do all their twitter and fb updates from a phone
SMS campaign
Ask people to text to a # Questions for dunkers/staff send them updates send them "rewards"
Ringtones
Tools
I have not used any of these so I'm not pushing a specific company but these are the type of programs I would like to use.
Go Text Talk
Texttology
foursquare
Events (TBD)
Digital enhancements or interactions for events. Right now this is done by texting the winners.  Is there a way we can allow them to see what they are doing via a screen/monitor/projection or url they can access
Vote
Group communicate
Tools
Wiffiti
Text the mob
foursquare
Live broadcasting?
ustream, qik, etc
Interaction during event  
txt
posting to tools