Overview of today's edit: Monday 24th November 2014
by Titilope Quadri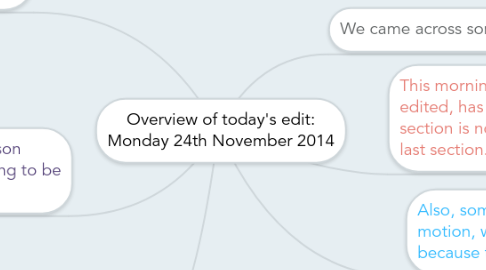 1. This morning, we found that, the end chorus, that we previously edited, has shifted and was not lip synced. Since the whole last section is not lip synced, we would have to re-sync the whole last section.
2. We want to complete this in today's lesson because, we want all the parts of the song to be done in time to submit our rough cut.
3. We came across some problems...
4. Also, some of the parts of the last is in slow motion, which was complicated to work with because the slow motion parts were too slow.
5. Now we are just fitting the clips for the last chorus to the song, and cutting between shots, to fit them together.
6. In today's lesson, the aim is to finish the last chorus, since we have completed the other chorus and the two verses.