To Do
by
polly rt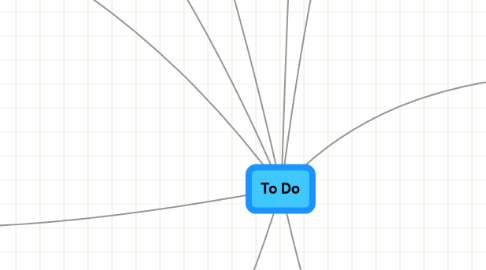 4.3
stars -
3
reviews range from
0
to
5
To Do
Testing
Resources to Test team (fixes)
CMIT tool testing
would be nice to make these available by start april They will be quite a lot in common between the guidance for various docs 
Outlet client seen profile (barbara's got), user testing (will they understand it? is it clear what it's doing?)
social policy issue enquiry downloads (1 tool for all downloads)
New contact download
Possibly another one
Resources to test developments
Projects
Wales outcomes recording
Bx set up form redesign
Procedure development
FIF
RBL
NHAS
Macmillan
% case checing
Would like earlier involvement with project initiation/devt
Would like better awareness of project going on elsewhere in ICT/CitA
Further development of 'Which Report' - web app?
Web 2.0 stuff
Project work aligned to business priorities
Bx involvement/representation
Analysis of bx requests, 2 options, Ongoing process
Further CABLink work
Rework of report guides
Projects outside ICT/CASE
CABLink
Future of CASE
Access changes/data sharing/CASE v5
Reactive Business Support
Prioritising and chasing fixes/testing/implementation
Bx visits
Calls (BAU)
Input needed from whole team, Rota for support provision each day?, Agreement for how to contact/use TL/BF time during doc work
CASE
CASE Reports
Bx feedback/change requests
Where eg. new report reqs identified - budget? process?
Assisting bx with reporting requirements
Assisting bx with set up planning (outlets etc)
Identify bx that need further help/training
what do we do in these circs?
Process Improvement
O drive restructure
KM for team
Specialisation, lead/second/general
Develop "knowledge base", Capture existing issues/knowledge, e.g.
evidence
Analysis of RMS data - develop capacity to generate evidence for service improvement, RMS codes etc, review Tim's doc, Clarify master calls, New node
evidence - cablink - user testing
evidence 0 other services- customer satisfaction
evidence - cablink - analytics
Use RMS data to identify..
struggling bx
Common/recurring issues
training needs
comms needs
Service levels etc for BST
Prerequisite - Sort RMS codes
Processes within/around BST
CABLink approval process?
Define and document processes around admin (i.e. outlet deletion) include if & when etc
BST/SD/Test process improvement
Managing Calls, Rota, Call logging/management, who does what?, inbox, VCC?
Changes/requests - RFCs
Management
Recruitment
inteview
appoint
Induction
Complete plan
Set SMART objectives for each area
Monitor/support, Extra day in Swindon
Managing staff
1-2-1/person/month
induction
development
Staff development
Web
writing
subject matter, LSC, MA, projects
Planning/Monitoring
Explicit plan
Communicate deliverables
monitor/follow up
Relationships
Within CitA
Removing silos within ICT/CitA
NDT
BMCs
Bx direct
CMIT, esp. around tools development/support
Training
ICT, ITMCs - alignment with regions, Buddy system?, Service Desk, Service delivery, Development, Planning/Change, Admin
External
LSC account mgrs
Clarity around who our customers are, relationships with them
Comms
strategy
speak to comms team?
CABLink
Move Coding support centre from Bx mgmt to IT
Further improvement to ICT section
Other CMIT content?
CitA Content
Within team
Blog
Webboards
Email lists/subscriptions
Newsletters
case news
Meetings/workshops
Regional IT meetings
County bx meetings?
Within CitA - Reporting
internal marketing
Proactive Business Support
Best practice advice
Identify areas where needed, IFR, to dos, supervision, Use of reports, 'How do I create useful data from download?', How do I report funder info
identify and define best practise, in consultation with bx and business
Develop materials
communicate
workshops/live events
How are priorities determined?
Effective use group?
Marketing CASE/CASE Reports
Regular/Routine Activities
Maintaining CABLink
Incl. regular reviews
report guides
Maintaining 'Which Report'
Communicating CASE/Reports issues to bx
CASE News
Emails
Maintaining Docs
QA-ing