Unit 2: The Weather
by
Kirsty Lewis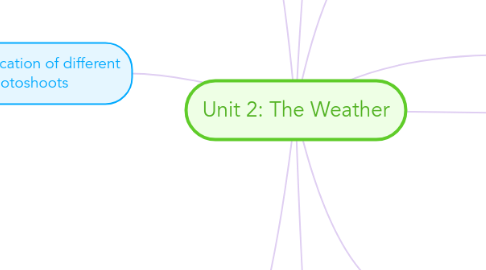 0.0
stars -
0
reviews range from
0
to
5
Unit 2: The Weather
Problems
It may be quite difficult to find different weather conditions or be at the right place at the right time to catch the best shots.
Make sure you try to be extremely observant to show the impacts of the weather.
Look at different artists
Rust
Weather
Erosion
Take a photo everyday of the weather
One always taken from the same location
Take a picture of all different weather conditions
Take photos of all different items that are 'weathered'
What to do with the photos after they have been produced.
Print out photos and leave them in the sun to fade.
Print out photos and leave them in the rain to be altered naturally by the weather.
Number of photoshoots
All depend on the actual weather and what it is like
Plan for images to be taken on 7-8th February- practise photoshoot
Location of different photoshoots
London
Swanage?
Florida?
Shows the difference that the weather makes
Bright blue skies
Cloudy skies
Raining
Evidence that something has happened to an object due to the weather.
Erosion
Rust
Puddles
Cyanotypes of shadows