Soundpress Content Strategy
by
Matthew Reiswig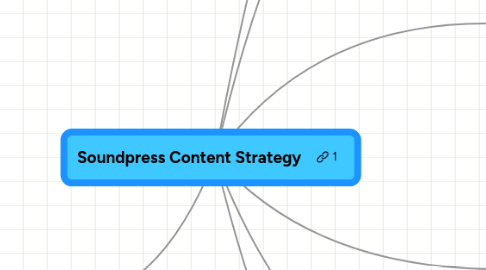 0.0
stars - reviews range from
0
to
5
Home
maybe use a content area rotator like we did for SAY's site.
Messages
Values
Case Studies
About us
Recent projects
Why use us?
Latest blog headline
Testimonial
Capabilities
Focus should be on business using common language, not on the description of services.
List of services (not too deep)
What are the services that they're offering?
Social Media
Portfolio
link to portfolio is on every page
Case Studies
Challenge
Process
Solution
Top Clients with the Challenge Process Solution Structure - ACDelco, UMC, MRO, SAY, MLCF, Centennial, GLS, Ronan Measure
Web design
Graphic design
Archive
Contact
Link to contact is on every page
Address
Phone #
Contact form
The other possibility I've seen is using more information, like "Select type of project" and "Select budget range."  However, I just believe that it usually ends up scaring off people.
Name
Email
Phone (optional)
Message
Submit button
Impact
And I can type a note.
What makes you successful
My quote - There are many things we can do, but only certain things we should do now.
Good analysis/strategy
Good process
Good service
Good design
Good code
What makes us credible
Note here.
People/Values
History, 10 years of business 2010 April
Awards, TV Production
Clients, B2B, Commercial, Non-Profit
Testimonials
link to Services
link to Work
What makes us different
Process/Approach
Systems/Products/Web Apps, CustomCat, .NET CMS, Form Builders, Custom App Dev
How we do what we do
News
All of these are just ideas of what could be done.  However, if they're not going to update it, ditch it.
Announcements
Inspiration
New clients
Client news
let's use this to have links to clients Social Media and help promote/advertise/list what we do, Green Learning Station, Marvin Lewis Community Fund, Other clients with Social Media
Recent launches
Blog- Idea Inspection
I'd like to respond to ideas in marketing we see, both good and bad - and remind people that someone is paying for what they see/experience.
Questions:
Our ONE big thing -- what is it?
Growing Clients Busiensses
Is there a slogan?
Turning Visions into Realities
What do we want people to do?
Give us all their stuff to do. :)