Bob Dylan Chronicles Vol 1 - Chapter 1 - Markin' Up The Score
by Egil Mosbron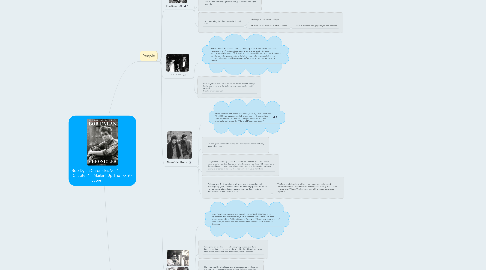 1. Grey = Quotes from the book
2. Blue sky = WIKIPEDIA
3. People
3.1. Lou Levy
3.1.1. Wikipedia: Lou Levy (December 3, 1910– October 31, 1995) was a music publisher during the Tin Pan Alley era of American popular music.
3.1.1.1. Levy established Leeds Music Corporation in 1935 with his friends, lyricist Sammy Cahn and composer Saul Chaplin. He is credited with the discoveries of Cahn and Chaplin, Bob Dylan, Charles Strouse, Richard Adler and Jerry Ross, and Henry Mancini.
3.1.2. Leeds Music Publishing Company
3.2. Jack Dempsey
3.2.1. Wikipedia: William Harrison "Jack" Dempsey (June 24, 1895 – May 31, 1983), also known as "Kid Blackie" and "The Manassa Mauler", was an American professional boxer, who became a cultural icon of the 1920s. Dempsey held the World Heavyweight Championship from 1919 to 1926, and his aggressive style and exceptional punching power made him one of the most popular boxers in history.
3.2.2. Jack Dempsey's resaurant
3.2.2.1. Lou introduced me to Jack Dempsey, the great boxer. Jack shook his fist at me. "You look too light for a heavyweight kid, you'll have to put on a few pounds. You're gonna to have to dress a little finer, look a little sharper—not that you'll need much in the way of clothes when you're in the ring—don't be afraid of hitting somebody too hard." "He's not a boxer, Jack, He's a songwriter and we'll be publishing his songs." "Oh, yeah, well I hope to hear 'em some of these days, Good luck to you, kid."
3.3. John Hammond
3.3.1. John Henry Hammond II (December 15, 1910 – July 10, 1987) was an American record producer, civil rights activist and music critic from the 1930s to the early 1980s. In his service as a talent scout, Hammond became one of the most influential figures in 20th century popular music. Hammond was instrumental in sparking or furthering numerous musical careers, including those of Bob Dylan, Bruce Springsteen, Benny Goodman, Charlie Christian, Billie Holiday, Count Basie, Teddy Wilson, Big Joe Turner, Pete Seeger, Babatunde Olatunji, Aretha Franklin, George Benson, Freddie Green, Leonard Cohen, Arthur Russell, Jim Copp, Asha Puthli and Stevie Ray Vaughan. He is also largely responsible for the revival of delta blues artist Robert Johnson's music.
3.3.2. the great talent scout and discoverer of monumental artists, imposing figures in the history of recorded music
3.3.2.1. Billie Holiday, Teddy Wilson, Charlie Christian, Cab Calloway, Benny Goodman, Count Basie, Lionel Hampton, ..
3.3.2.2. Artists who who had created music that resonated through American life.
3.3.2.3. He had brought it all to the public eye.
3.3.2.4. Hammond had even conducted the last recording session Bessie Smith
3.3.2.5. He was legendary, pure American artistocrazy
3.3.3. He had vision and foresight, had seen and heard me, felt my thoughts and had faith in the things to come
3.3.3.1. He explained that he saw me as someone inthe long line of tradition, the tradition of blues, jazz and folk and not as some newfangled wunderkind of the cutting edge
3.3.3.1.1. this was before The Beatles, The Who or The Rolling Stones would breathe new life and excitement into the American Music scene.
3.3.3.2. What I was playing at the time were hard-lipped folk songs with fire and brimstone servings, and you didn't need to take polls to know that they didn't match up with anything on the radio, didn't lend themselves to commercialism..
3.3.3.2.1. but John told me that these things weren't high on his list and he understood all the implications of what I did.
3.3.3.2.2. "I understand sincerity", is what he said. John spoke with rough, corase attitude, yet had an appreciative twinkle in his eye.
3.3.3.2.3. You're a talented young man. If you can focus and control that talent, you'll be fine. I'm gonna bring you in and I'm gonna record you. We'll see what happens.
3.4. Billy James
3.4.1. Billy James is a publicist and talent scout; best known for his work in the 1960s and 1970s discovering and developing musical talent for record companies such as Columbia, Elektra, and RCA Records. As a young publicist for Columbia, James became Bob Dylan's emissary at the label and was reportedly one of the only "suits" Dylan trusted; he conducted for CBS the earliest available taped interview with Dylan, of which a fragment is available.
3.4.2. Head of publicity @ Columbia
3.4.2.1. Given the task to write some promo stuff on Dylan
3.4.3. Billy asked me who I saw myself like in today's music scene.
3.4.3.1. I told him nobody. That part of things were true
3.4.3.1.1. The rest [I told him] was pure hokum - hophead talk.
3.5. Ricky Nelson
3.5.1. Eric Hilliard Nelson (May 8, 1940 – December 31, 1985) – known as Ricky Nelson, later also as Rick Nelson – was an American actor, musician and singer-songwriter.
3.5.2. Ricky Nelson was singing his new song, "Travelin' Man." (on the radio)
3.5.3. had been a big fan of Ricky's and still liked him,
3.5.3.1. I'd always felt kin to him, though
3.5.3.2. It turned out we did have a lot in common.
3.5.3.2.1. your audience turning againt you and boooing..
3.6. Richie Havens
3.6.1. Richard Pierce Havens (January 21, 1941 – April 22, 2013), known as Richie Havens, was an American singer-songwriter and guitarist. His music encompassed elements of folk, soul, and rhythm and blues. He is best known for his intense and rhythmic guitar style (often in open tunings), soulful covers of pop and folk songs, and his opening performance at the 1969 Woodstock Festival.
3.6.2. One singer I crossed paths with a lot, Richie Havens, always had a nice-looking girl with him who passed the hat and I noticed that he always did well.
3.7. Dave Van Ronk
3.7.1. David Kenneth Ritz "Dave" Van Ronk (June 30, 1936 – February 10, 2002) was an American folk singer, born in Brooklyn, New York, who settled in Greenwich Village, New York, and was eventually nicknamed the "Mayor of MacDougal Street".
3.7.2. He was gruff, a mass of bristling hair, don't give a damn attitude, a confident hunter.
3.7.3. I played him "Nobody Knows You When You're Down and Out." Dave liked what he heard and asked me who I was and how long I'd been in town, then said I could come down about eight or nine in the evening and play a couple of songs in his set. That was how I met Dave Van Ronk.
3.7.4. I'd heard Van Ronk back in the Midwest on records and thought he was pretty great, copied some of his recordings phrase for phrase. He was passionate and stinging, sang like a soldier of fortune and sounded like he paid the price.
3.7.4.1. Van Ronk could howl and whisper, turn blues into ballads and ballads into blues. I loved his style. He was what the city was all about. In Greenwich Village, Van Ronk was king of the street, he reigned supreme.
3.8. Izzy Young
3.8.1. Israel Goodman Young or Izzy Young (born 26 March 1928) is a noted figure in the world of folk music, both in America and Sweden. He is the former owner of the Folklore Center in Greenwich Village, New York, and since 1973, he has owned and operated the Folklore Centrum store in Stockholm.
3.8.2. Young was an old-line folk enthusiast, very sardonic and wore heavy horn-rimmed glasses, spoke in a thick Brooklyn dialect, wore wool slacks, skinny belt and work boots, tie at a careless
3.8.3. His voice was like a bulldozer and always seemed too loud for the little room. Izzy was always a little rattled over something or other. He was sloppily good natured. In reality, a romantic. To him, folk music glittered like a mound of gold. It did for me, too.
3.8.4. Young occasionally produced folk concerts by the unmistakably authentic folk and blues artists. He'd bring them in from out of town to play at Town Hall
3.8.5. The little room was filled with American records and a phonograph. Izzy would let me stay back there and listen to them. I listened to as many as I could
3.8.5.1. I liked hanging around at Izzy's. The fire was always crackling.
3.9. Bob Dylan
3.9.1. I wanted to play for anybody. I could never sit in a room and just play all by myself. I needed to play for people and all the time.
3.9.1.1. You can say I practiced in public and my whole life was becoming what I practiced.
3.9.1.2. What really set me apart in these days was my repertoire. It was more formidable than the rest of the coffeehouse players, my template being hard-core folk songs backed by incessantly loud strumming
3.9.1.3. There were a lot of better singers and better musicians around these places but there wasn't anybody close in nature to what I was doing.
3.9.1.3.1. Most of the other performers tried to put themselves across, rather than the song, but I didn't care about doing that. With me, it was about putting the song across.
3.9.2. But now destiny was about to manifest itself. I felt like it was looking right at me and nobody else.
3.9.3. my grandma told me once that happiness isn't on the road to anything. That happiness is the road.
3.9.3.1. She had also instructed me to be kind because everyone you'll ever meet is fighting a hard battle.
4. Places
4.1. New York
4.1.1. New York – often called New York City or the City of New York to distinguish it from the State of New York, of which it is a part – is the most populous city in the United States and the center of the New York metropolitan area, the premier gateway for legal immigration to the United States and one of the most populous urban agglomerations in the world. A global power city, New York exerts a significant impact upon commerce, finance, media, art, fashion, research, technology, education, and entertainment. Home to the headquarters of the United Nations, New York is an important center for international diplomacy and has been described as the cultural and financial capital of the world.
4.1.2. New York City, a city like a web too intricate to understand and I wasn't going to try.
4.1.3. I was there to find singers, the ones I'd heard on record—Dave Van Ronk, Peggy Seeger, Ed McCurdy, Brownie McGhee and Sonny Terry, Josh White, The New Lost City Ramblers, Reverend Gary Davis and a bunch of others
4.1.3.1. most of all to find Woody Guthrie. New York City, the city that would come to shape my destiny. Modern Gomorrah. I was at the initiation point of square one but in no sense a neophyte.
4.1.4. It wasn't money or love that I was looking for. I had a heightened sense of awareness, was set in my ways, impractical and a visionary to boot.
4.1.4.1. My mind was strong like a trap and I didn't need any guarantee of validity. I didn't know a single soul in this dark freezing metropolis but that was all about to change—and quick.
4.2. The Café Wha?
4.2.1. Cafe Wha? is a club in Greenwich Village in Manhattan, New York City that has been home to various musicians and comedians. Bob Dylan, Jimi Hendrix, Bruce Springsteen, The Velvet Underground, Cat Mother & the All Night Newsboys, Kool and the Gang, Peter, Paul & Mary, Woody Allen, Lenny Bruce, Joan Rivers, Bill Cosby, Richard Pryor and many others all began their careers at the Wha?
4.2.2. Freddy Neil
4.2.2.1. he said I could play harmonica with him during his sets. I was ecstatic.
4.2.2.2. He was the emperor of the place, even had his own harem, his devotees.
4.2.2.3. Years later, Freddy would write the hit song "Everybody's Talkin'."
4.2.2.4. The best part of working with him, though, was strictly gastronomical—all the French fries and hamburgers I could eat.
4.2.3. never played any of my own sets. I just accompanied Neil on all of his and that's
4.2.4. My favorite singer in the place was Karen Dalton. She was a tall white blues singer and guitar player, funky, lanky and sultry.
4.3. The Gaslight
4.3.1. The Gaslight Cafe was an American coffeehouse located in the Greenwich Village neighborhood of the Manhattan borough of New York City. Also known as "The Village Gaslight", it opened in 1958 and became notable as a venue for folk music and other musical acts. It closed in 1971.
4.3.2. the Gaslight was non-booze but you could bring a bottle in a paper bag.
4.3.3. a cryptic club—had a dominant presence on the street, more prestige than anyplace else.
4.3.4. Van Ronk worked at the Gaslight,
4.3.5. More about "The Gaslight Cafe" in the next chapter...
4.4. The Folklore Center
4.4.1. I began hanging out at the Folklore Center, the citadel of Americana folk music. That was also on MacDougal Street, between Bleecker and 3rd.
4.4.2. The Folklore Center sold and reported on everything that had to do with folk music.
4.4.2.1. If you were wondering what folk music was all about, this was the place where you could get more than a vague glimmer.
5. Chapter 1 - Markin' Up The Score