Student Retention and Effective Strategies for Promoting Personal Success
by Kimberly Roberti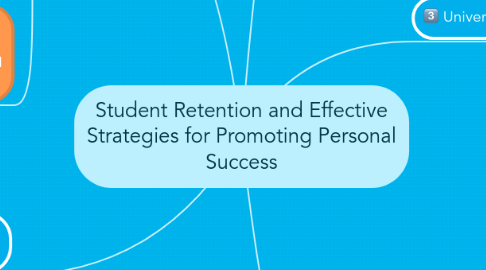 1. Ways to stay committed to your personal education goals.
1.1. Get orientated early, ensuring you get the classes you are interested in before spots fill up.
1.2. Balance your program. Try to at least choose a few classes that interest you to counteract the classes that just fulfill requirements.
1.3. Be aware of when and where your professor is available to for questions. One-on-one help can give you the confidence you need to succeed
1.4. Make a plan. Enter all your assignments , including quizzes and exercises into your electric or printout calendar
1.5. Adopt a Can Do attitude and build up your confidence despite what your inner voice says or your performance in the past
2. Statistics of higher education retention
2.1. -- Retained students on average went to high schools with 1.8 % higher grad rates.
2.2. Retained students show 3.3 % higher proficiency in English and Language Arts,
2.3. Retained students show 2.1 % higher proficiency rates in math and 1.9 % in Writing
3. Citations
3.1. Appalacian State University (2015, April 10) As0U-R Helps Challenged Students Succeed, Targeted News Service, http://search.proquest.com.ezproxy2.apus.edu/docview/16722575 79?accountid=8289
3.2. DeNicco, James; Harrington, Paul; Fogg, Neeta.(Jan 2015) Factors of one-year college retention in a public state college system : Research in Higher Education Journal27 p.1-13
3.3. Hardy Cox, Donna. (2010) Achieving Student Success: Effective Student Services in Canadian Higher Education. Canada: Mcgill-Queen University Press
3.4. Jacob, Lynn F. Hyman, Jeremy S. (2013) Professor's Guide : Secrets of College Success(2nd Edition). New Jersey: John Wiley and Sons
4. Why do people quit higher education within one year?
4.1. behavioral and academic proficiency characteristics of a student's high school are indicators retention
4.2. Other than Hispanic, the demographic variables play little role in predicting retention
4.3. Freshman GPA and freshman year earned credits. both are statistically significant predictors of college retention.
4.4. No statistically significant relationship is shown in one-year college retention and gender.
5. Universities role in student retention
5.1. The registrar's office profoundly impacts the success of students through quality services
5.2. The range of counselling services provided support student success
5.3. Student health and wellness programs can relate to student success
5.4. Services that support students from diverse cultures and histories can impact student success