Lamb to the Slaughter Plan based on Pre-Assessment Data
by Sharlitta Myrick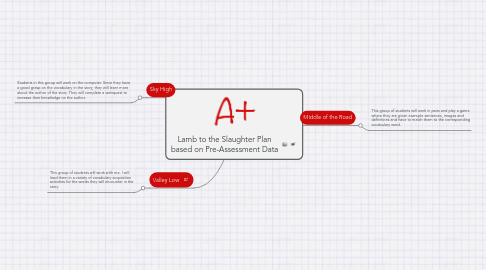 1. Middle of the Road
1.1. This group of students will work in pairs and play a game where they are given example sentences, images and definitions and have to match them to the corresponding vocabulary word.
2. Sky High
2.1. Students in this group will work on the computer. Since they have a good grasp on the vocabulary in the story, they will learn more about the author of the story. They will complete a webquest to increase their knowledge on the author.
3. Valley Low
3.1. This group of students will work with me. I will lead them in a variety of vocabulary acquisition activities for the words they will encounter in the story.