Spotlight on HPRM
by Meela Davis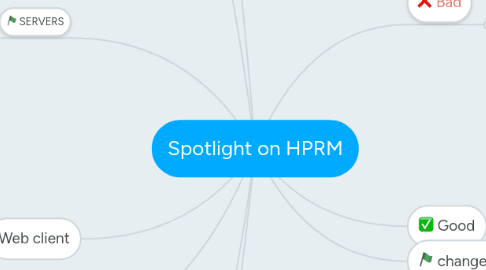 1. Question marks around integrations with other products (and custom SDK/webservice)
1.1. OFFICE365 does not have ability to SAVEAS to TRIM
1.1.1. no one here is 'in the could'
1.2. Front end admin by web client (otherwise dual operating model)
2. Bad
2.1. bundled user permissions
2.2. Move icons from the shortcut bar? HOW
2.3. User access and how that is managed in locations
2.3.1. How do you structure it
2.3.1.1. Org or group
2.3.2. PA access to CEO data etc
2.3.3. Weird location types like cttees
2.3.4. 20 genders but no new location types
2.3.4.1. Should location types be like record types?
2.3.5. A lot of makework to change, copy, or reiterate
3. Good
4. changes
4.1. Retention schedules
4.2. Different LIST PANE based on rec types
4.3. Any view pane / info pane fields copld be live
4.3.1. add notes
4.3.2. change folder
5. Search - string and otherwise
5.1. Not in 7
5.2. PARAMETRIC SEARCHING
5.2.1. may be making life complicated for the end user
5.3. are saved searches brought over? Unsure
5.4. RT searching still the same - filter
6. User interface
6.1. Ribbons and tabs more intuitive
6.2. Customised ribbon per user type Lee to check if this was actual!!
7. Web client
7.1. Planning to use in 8
7.1.1. Additional - 1 person
7.1.2. Only client - one person. Very standard record entry form.
7.2. What would be the PERFECT web client
7.2.1. STABLE
7.2.2. Safari supported
8. SERVERS
8.1. Who has access for admin
8.1.1. a couple
8.1.2. most no
8.2. Some kind of client-side monitoring and TES functionality for us poor admins who don't have server access
8.3. Properly support a VM version of IDOL, since its what we all do anyway
9. Users
9.1. Is anyone using ext sources LDAP or HR SYstems or SAP
9.2. Groups | Positions | Person(s) (job shares, or CEO + PA)
9.3. Organisational structure | Group or workgroups (business units) | Positions | Person(s) (job shares, or CEO + PA)
9.4. Dear HP... can you please give us BULK Managing locations or any locations but mostly GHOSTS
10. Dear HP... Is there better revisions management / presentation / metadata capture in RM8?