Mind Mapping For Quality Work
by
Dennis Carroll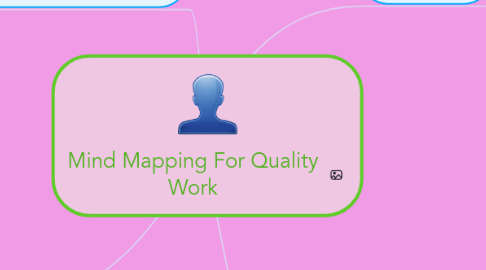 5.0
stars -
16
reviews range from
0
to
5
Mind Mapping For Quality Work
Ideas
This is where you brainstorm questions to come up with ideas for your assignment.
Create a mind map
Creativity
Clear Understanding
What exactly is being asked of me?
Group Work
Individual Work
Work
Details
Content
Review
Review my work for mistakes and errors.
Don't forget to check for spelling and grammar errors too.
Create a final draft and review it first.
Ask for constructive criticism from someone I trust.
Go over the material once more making sure everything is correct.
Now it's time to make my final copy to be submitted to the teacher.
Other idea
Other idea
Other idea