Oceanside Outriggers Website
by
Ryan Cowen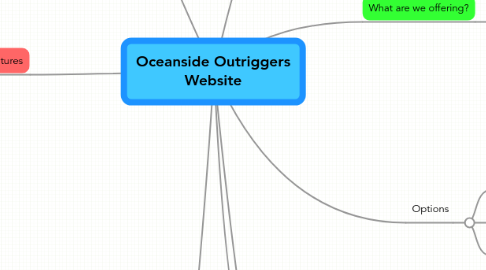 0.0
stars - reviews range from
0
to
5
Oceanside Outriggers Website
Memberclicks Features
Information Links
URL
Membership Management
User directory
Access permissions
Group sharing of files and messages - comittees
Dues and renewals, Reoccuring payments
Users can update their information
Import / export
Versioning / roll back to previous state
Export to excel
Payments
Event / Race Registration
Pci compliant
Print center
Layout for printing member information
Do they use this?
Member lists for events
Labels, receipts badges
Repoprting
User / permission based content on frontend
Forms / polls / surveys
User directory
Calendaring
Google groups widget?
Discussion forums
Social network integration
Facebook/twitter feeds
Problems with existing site
Examples & Feature Research
New node
Options
Sharepoint?
Squarespace
Google Calendars
What are we offering?
Complete redesign
Not preferred - Work with memberclick data
Just backend member management and reporting
Custom database, Comitees, Donations, Scholarships, Budgets, Users - payments, Reporting.
Just front end redesign
Options / questions
Payment processing
File and message sharing
Printing and labels
Administrative feature only
Name, category, phone, email
Some stuff like age should be approved
Ability to create ad-hoc distribution groups
Redesign of outline, Drew will look at thr existing site and draw up a new improved basic outline in lucidchart - Thursday morning, Once this is created, Gordon and Ryan will go in and use this to populate content
Populate existing demo until the 18th
Develop reporting capabilities for improved communication, Includes ability to generate ad-hoc email groups
Paypal / cbsubs, Buy module and apply it. Give drew manual to figure out how to create the ui experience, Ryan works business logic and accounting wit Laurie
Figure out how to do backups and exports