Socratic Dialogues
by
Henry Rosen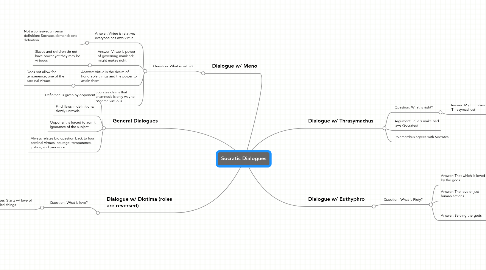 0.0
stars - reviews range from
0
to
5
Socratic Dialogues
Dialogue w/ Thrasymachus
Question: What is right?
Argument: Rulers make bad laws (Socrates)
Polemarchus agrees with Socrates
General Dialogues
Definition is given by opponent
Find flaws in definitions; slowly unravels
Opponent is forced to admit ignorance of the subject
Always relates big question back to four cardinal virtues: courage, temperence, justice, and prudence
Dialogue w/ Euthyphro
Question: What is Piety?
Dialogue w/ Diotima (roles are reversed)
Question: What is love?
Dialogue w/ Meno
Question: What is virtue?