CAPSTONE-- Rachel Gianatasio
by Rachel Gianatasio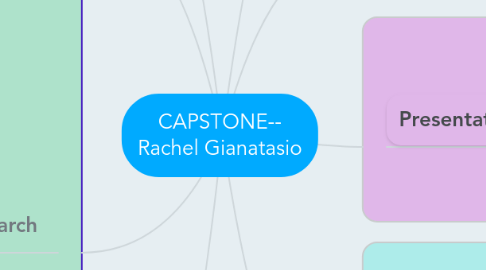 1. Fall 2015
1.1. NO TIME
1.1.1. 6 classes
1.1.2. 4 dance classes
1.1.3. NLDC Eboard
1.1.4. Conor Larkins
2. Technology
2.1. movi
2.1.1. The camera is part of the performance. Use the Movi. Stable fluid camera work. The camera is talking to the dancer. David can do Movi tutorials with you. PRACTICE weeks before your shoot with it.
2.2. Photo AND video
3. ELEVIN
3.1. Eric Levin-- knowledge and enthusiasm
3.2. Studio space!!!
3.3. Free time?
4. Reference & Research
4.1. Dil Se
4.1.1. crazy dance scenes
4.2. PINA- filming art vs documentation
4.2.1. cameraman is one of the dancers
4.3. PEOPLE
4.3.1. Robert Malpe Thorpe-- elaborate hand gestures. It's okay if we don't see the full dancer.
4.3.2. Rebecca Kowal, 20th Century Dance History
4.3.3. Katherine Sullivan, Kelly Nipper, Aaron ...
4.3.4. Erin Brannigan "Dance Film Choreography and the Moving Image"
4.3.5. Mikhail Baryshnikov. Sex and the City.
4.3.6. Isaac Julian - mirrored images and interesting stuff
4.4. White Knights
4.5. FAME
5. Q's/Points to Consider
5.1. Rrecording dance via video is more about the motion, and recording it via photo is more about the photographer. What are you looking for? What you love about dance is not what you love about photography. What you love about dance may be captured in videography.
5.2. how are you going to combine film and photo? And why
6. Suggestions
6.1. When moving from Photo to Video- Don't just focus on one still
6.2. Playing with space between the camera and the dancer-- closer more intimate.
7. Presentation
7.1. see everything-- see photos and hear the narration from video
7.2. Show photos THEN video
7.3. wants to see the whole routine when the still image is shown - it creates suspense. Combine the video and photo. Show the photo, then later give the audience what they want.
8. Going forward
8.1. Ask dancers if they want to be involved. Tell them what kind of stuff will be involved beforehand
8.1.1. Interview
8.1.2. Why do you love dance?
8.1.3. Choreograph 2 counts of 8 to whatever you want
8.1.4. Do not wear things with words or logos
8.1.5. What do you think about when you dance?
8.1.6. Did you dance before college
8.1.6.1. if so, why did you continue to dance in college?
8.1.7. How do you feel when you dance?
8.1.8. What is dance about for you?
8.1.9. What do you hope other feel when you dance?