Graphical Representations DETAIL DRAWINGS (Elements of Presentation)
by
Karen C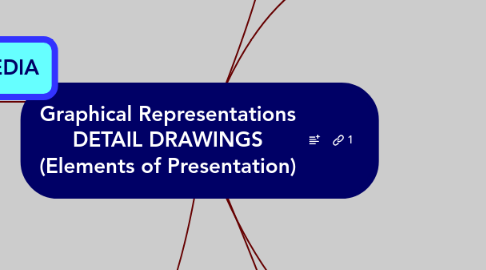 0.0
stars - reviews range from
0
to
5
The URL link is to the PDF of the Senior Graphics Syllabus on the QSA website. The 6 Elements of Presentation are on p9.
VISUALISATION
SELECTION OF 2D & 3D VIEWING SYSTEMS
3D DRAWING, Sectioned, Full, Half, Offset, Oblique, Isometric
2D DRAWING, Orthoganal Views, Top, Front, Side, Rear, Underneath, Auxilliary, Full, Partial, Secional Views, Full, Half, Offset, Detail Views
LAYOUT
OBJECT ORIENTATION
PRINCIPLES OF DESIGN
BALANCE
whitespace
PROPORTION
STANDARDS & CONVENTIONS
SCALE
Consistency of Scale used across Drawing Sheets. Consistency of scale used for both 2D & 3D Graphical Representations on the same Drawing Sheet. Identification of scale on each Drawing Sheet.
DIMENSIONS
threads
tolerances & fits
general: angles, diameters/radii, lengths
SURFACE FINISHES
LINETYPES
SECTIONING
EQUIPMENT & MEDIA
ELECTRONIC MEDIA
computer
printer
scanner
DIGITAL MEDIA
software
online web 2.0 tools
DRAWING MEDIA
pencils
paper
MODE OF PRESENTATION
FORMAL DRAWING
Accuracy
ANNOTATIONS
sub-titles
additional information
SKETCHING
presentations/ideas of formal drawings