Graphical Representations DETAIL DRAWINGS (Elements of Presentation)
by
Karen C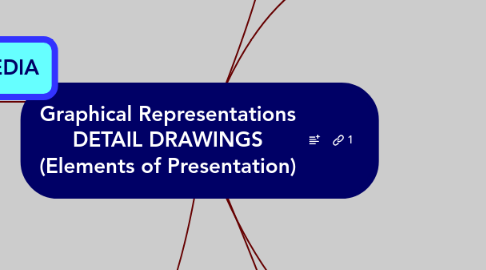 0.0
stars - reviews range from
0
to
5
The URL link is to the PDF of the Senior Graphics Syllabus on the QSA website. The 6 Elements of Presentation are on p9.
VISUALISATION
SELECTION OF 2D & 3D VIEWING SYSTEMS
LAYOUT
OBJECT ORIENTATION
PRINCIPLES OF DESIGN
BALANCE
PROPORTION
STANDARDS & CONVENTIONS
SCALE
Consistency of Scale used across Drawing Sheets. Consistency of scale used for both 2D & 3D Graphical Representations on the same Drawing Sheet. Identification of scale on each Drawing Sheet.
DIMENSIONS
SURFACE FINISHES
LINETYPES
SECTIONING
EQUIPMENT & MEDIA
ELECTRONIC MEDIA
DIGITAL MEDIA
DRAWING MEDIA
MODE OF PRESENTATION
FORMAL DRAWING
ANNOTATIONS
SKETCHING