dlvr.it
by Wendy Kerr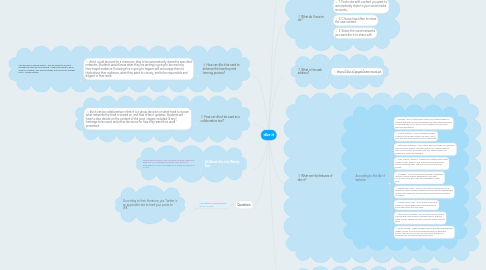 1. What is dlvr.it?
1.1. dlvr.it is a web service that allows you to automate blog post delivery to social networks.
1.1.1. What a great service to be about to share blogs through social media in an easy way! M. Paul
2. What do I have to do?
2.1. 1. Find a site with content you want to automatically share to your social media accounts.
2.2. 2. Choose how often to share the new content.
2.3. 3. Select the social networks you want dlvr.it to share with.
3. What is the web address?
3.1. https://dlvr.it/pages/learn-more.ph
4. What are the features of dlvr.it?
4.1. According to the dlvr.it website:
4.1.1. Updates - dlvr.it continuously scans your content feeds for updates and when we find new entries, we share that across your social networks. If your feed is PuSH enabled, you can enjoy real-time distribution.
4.1.2. Google Analytics - Easily integrate Google Analytics into all the content you share. Unify your web and social analytics into a single view.
4.1.3. Optimized Schedules - Tell us what days and times you want us to check for new updates, and we'll deliver your content right on time. Or just queue up content, and we'll share it when your audience is active and engaged.
4.1.4. Links, Photos, Updates - Delight your audience with great content of any shape or size. Effortlessly share dazzling photos, breaking news, and much more across all your socials.
4.1.5. Hashtags - dlvr.it can automatically add contextually relevant, search-friendly hashtags to every post. dlvr.it scans your items and adds hashtags to every post.
4.1.6. Engagement Stats - Use dlvr.it's content sharing and social analytics to gain customer insight. Measure audience engagement across social networks and track the performance of each item you share.
4.1.7. Custom Short Links - dlvr.it makes it simple to share your own branded short links. Boost your brand with every item you share.
4.1.8. Share From Anywhere - dlvr.it's extensions for Firefox, Chrome and Safari make it incredibly easy to find and share articles, photos and links, no matter where you find them.
4.1.9. Smart Sharing - Share the right content with the right audience. Target content to your social networks based on keywords, author, tags and more. Fine tune your posts with dlvr.it's powerful find and replace/remove text tool.
5. How do I set up dlvr.it to do what I want?
5.1. Watch this tutorial to find out.
5.1.1. Good addition for audio and visual learners to understand how to set it up. I found this video to be very helpful! Thank you. M. Paul
6. How can dlvr.it be used to enhance the teaching and learning process?
6.1. dlvr.it could be used for a classroom blog to be automatically shared to specified networks. Students would know what they are writing is going to be reaching their target audience. Knowing this is going to happen will encourage them to think about their audience, what they want to convey, and to be responsible and diligent in their work.
6.1.1. I like the idea of sharing writing. I feel like students don't put enough time and effort into writing. If there was going to be an audience, however, they would probably put much more thought into it. Andrea Santella
7. How can dlvr.it be used as a collaborative tool?
7.1. dlvr.it can be collaborative in that it is a group decision on what feed is chosen, what networks the feed is shared on, and how often it updates. Students will have to also decide on the content of the post, images included (if any), hashtags to be used, and other decisions for how they want their work presented.
8. All About dlvr.it by Wendy Kerr
8.1. What a great Concept Map.! You gave me great insight into what dlvr is, it's features and how to use it as well as providing as to how it can enhance my teaching, Thank you, M. Paul
9. Questions:
9.1. Can Twitter be integrated with dlvr.it? -Dr. Fritz
9.1.1. According to their literature, yes. Twitter is an applicable site to feed your posts to. WK