ELT Materials: The Key to Fostering Effective Teaching and Learning Settings
by Luisa Silva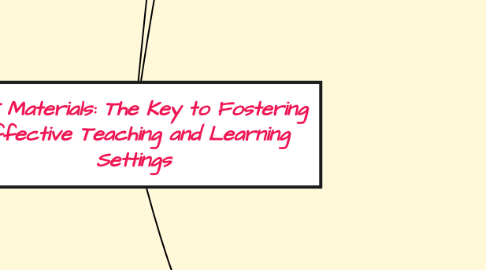 1. Teachers as Material Developers
1.1. Historical background
1.1.1. Historical background
1.2. Constructing, deconstructing and reconstructing daily pedagogical practice.
2. Language teaching and learning as essential demands
2.1. Balance among students' language learning needs
2.1.1. Pair and group activities are a "must"
2.1.2. Materials that promote pleasant learning settings: ENJOYMENT
2.2. Criteria of the material effectiveness
2.2.1. Meaningfulness
2.2.2. Motivation
2.2.3. Relevance
3. Concept, principles and components for adapting didactic materials.
3.1. Conceptualisation
3.1.1. Materials development implies the combination of both, reasoning and artistic processes.
3.2. Principles and Strategic Components
3.2.1. Achive impact through novelty, variety attractive presentation, and appealing content
3.2.2. Make the student comfortable and confident
3.2.3. Draw the students' to linguistic features
3.2.4. Fostering language use by providing opportunities to communicate
3.2.5. Rehearse certain information
3.2.6. Take into account students' learning styles
3.2.7. Offer plenty of free practice
3.2.8. Provide opportunities for outcome feedback
3.3. Essental Components
3.3.1. Needs Assessment
3.3.2. Setting Goals and Objectives
3.3.3. Conceptualising Content/ Designing a Syllabus
3.3.4. Selecting and Developing Material and Activities
3.3.5. Organisation of Content and Activities
3.3.6. Evaluation
3.3.7. Resources and Constrains