Erik van de Loo - Leiderschap en gedrag - #toekomstforum
by
Paul de Roos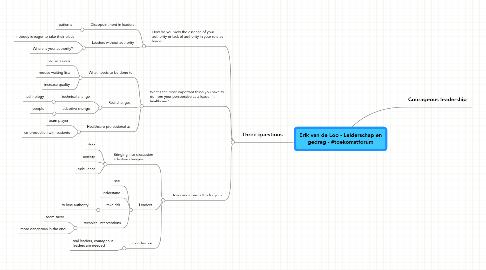 0.0
stars - reviews range from
0
to
5
Erik van de Loo - Leiderschap en gedrag - #toekomstforum
Courageous leadership
Three questions
How do you view the essence of your authority or lack of authority in your role as leader
Disappointment in leaders, patients
Leaders without authority, nobody is eager to take their place, Where is your authority?
What's the most important thing you have to do from your perspective as a leader in healthcare?
What needs to be done to, contain costs, reduce waiting lists, increase quality
Real changes, technical change, technology, adaptive change, people
Healthcare professional as, team player, co-production with patients
How dangerous is this for you?
Bringing into discussion adaptive changes, fear, anxiety, turbulence
Leaders, see, understand, take risk, to lose authority, technical interventions, seem saver, more dangerous in the end
Conclusions, real leaders, courageous leaders are needed