Steer Think Tank Ideas
by
Mark Begin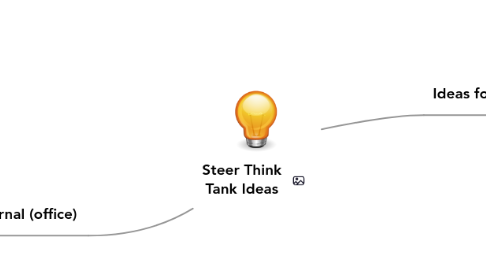 0.0
stars - reviews range from
0
to
5
Steer Think Tank Ideas
Ideas for Internal (office)
Business Process Improvement
Collaborative Improvements
General Improvements
Environmental Improvement
Morale Improvement
Ideas for External (IRs)
Is there a way to provide low/no cost 'Printed' brochures to increase distribution?
NUNA, OB PROMOTIONS QDESIGN BUS DEV
IR's are angry about mis-timed translations!
COMMUNICATIONS JODI, BIC, MARK
IRs contact through social media channels, but we can't always or don't know how to respond
COMMUNICATIONS TEAM MARK & BIC
Events need more notification Time!
NUNA, BOY, MARK
Need a Stepped support system to help IR's build up their career path
COMMUNICATIONS MARK & JODI
Product Improvements
Reward IR's with Loyalty & Recognition Programs
JEREMY, LEE, MON
Feedback & Testimonials!
PRODUCT MARKETING TEAM JEREMY, POPPY
Apply CRM System
IT & R/D MARK, BOY
Lots of confusion over directions at events
LEE & OP
Provide Pre-Purchase for V-Con
LEE